Australian Billionaire Clive Palmer in TV Tirade Against 'Mongrel' Chinese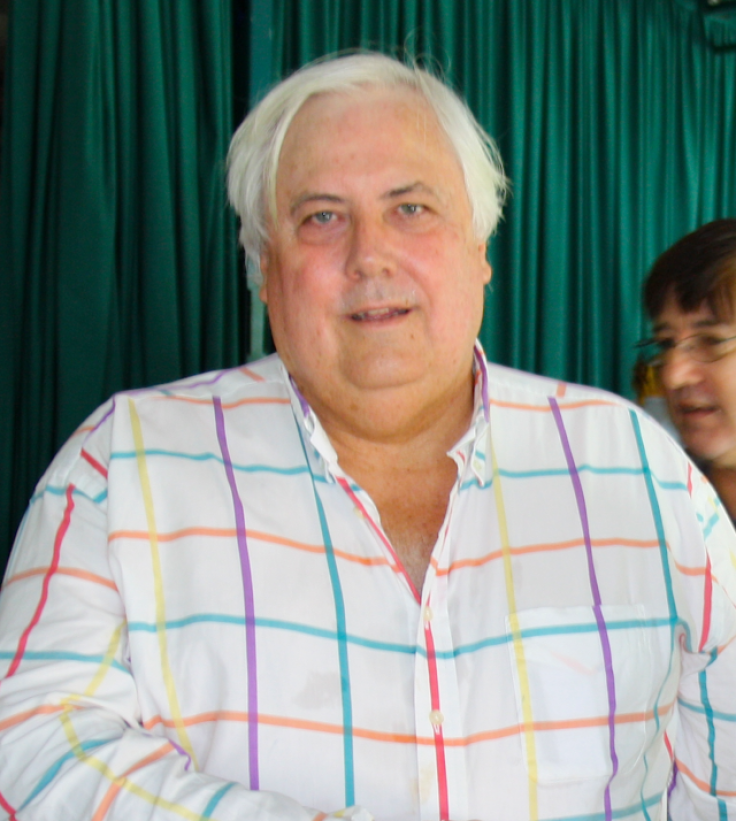 Mining Tycoon Clive Palmer launched a stinging attack against the Chinese government, calling them "mongrels" and "bastards".
He claims the Chinese shoot their own people and want to take over Australia's resources. Palmer is in a fraught legal battle with Chinese state-owned firm Citic Pacific over an iron ore port in Western Australia.
Palmer told ABC television he is "owed about $500 million by the Communist Chinese government."
In a no-holds barred interview, he said: "We'll be suing them. We've had three judgments in the Federal Court and the Supreme Court of Western Australia and an arbitration against these Chinese mongrels – I'm saying that because they're Communist, they shoot their own people, they haven't got a justice system and they want to take over this country.
"And we're not going to let them. The Chinese government wants to bring workers here to destroy our wage system... they want to take voer our prots and get our resources for free. I don't mind standing up against the Chinese bastards and stop them from doing it."
Australian treasurer Joe Hockey damned Palmer's comments as "hugely damaging".
Palmer who has a fortune of $1.2 billion, tweeted a response to the outcry. "My... comments not intended to refer to Chinese people but to Chinese company which is taking Australian resources & not paying."
The Chinese embassy responded by damning Palmer's verbal attack as "full of ignorance and prejudice."
The foreign minister, Julie Bishop, told 3AW radio Palmer's comments were "offensive, unnecessary and unacceptable for a member of parliament to make" and that it was not appropriate to "vent his bitterness" over a business deal on national TV.
Previously, Palmer was best known for plans to construct a replica of RMSTitanic the Titanic II.The ship will be built in China and will set sail in late 2016. Palmer also added over 100 animatronic dinosaurs to his resort in Coolum, creating a simulated Jurassic Park.<sup>

© Copyright IBTimes 2023. All rights reserved.