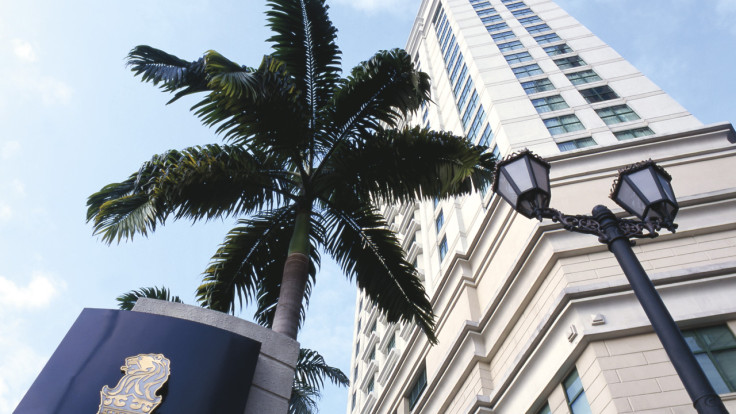 An Australian tourist has claimed that she was raped by a hotel employee at the five-star Ritz-Carlton hotel in Kuala Lumpur, where she was staying in October.
The 27-year-old victim, who chooses to remain unidentified, claims she woke up to find a hotel employee sexually assaulting her at 5am in her hotel room, reported The West Australian.
The victim was visiting friends in Malaysia when the alleged attack occurred.
The accused hotel employee, Roaquin Radzmund, allegedly used a copy of the victim's electronic key card, which he acquired from the hotel's reception desk, to enter her room in the middle of the night.
Radzmund was arrested shortly after the victim approached the Australian embassy for help and security cameras identified him entering and leaving the victim's room, Department of Foreign Affairs and Trade (DFAT) confirmed on Tuesday (9 December).
Radzmund appeared at a Kuala Lumpur court on Tuesday (9 December) for the alleged rape charges –a crime that can land him in prison for up to 30 years along with corporal punishment by whipping.
He will appear in court again next month for the sentencing and remain in custody till then. No plea has so far been entered.
DFAT has advised female travellers on their website to always use hotel deadlocks while staying in hotels alone or accompanied.
The victim had reportedly forgotten to dead-bolt her door before sleeping, which made it easier for Radzmund to enter her room.
The Ritz-Carlton group faced another sex assault case in the US, where a hotel employee made a sexual advance at a guest at a day spa in March.
The victim, a 60-year-old female guest at the Ritz-Carlton Dallas spa, claimed that she was inappropriately touched by 37-year-old Roderic Ray Henderson after her massage.
A grand jury indicted Henderson on 4 November over the sexual abuse charges.