The Australian government's decision to ban mobile phones in its onshore detention centres faced a setback as the country's Federal Court on Friday (17 March) said asylum seekers could continue their legal fight to keep their phones with them.
As part of its harsh immigration policy, Australia had introduced a new rule that no detainee would be allowed to keep their mobile phones with them at the detention centres from 19 February. Immigration officials planned to seize all SIM cards too, but they were stopped by a class-action lawsuit by human rights lawyers.
Rights groups argued that such action would amount to treating asylum seekers like criminals.
Prime Minister Malcolm Turnbull's government questioned whether the Federal Court has the jurisdiction to hear a challenge to the ban. But their plea was dismissed by Justice Steven Rares on Friday (17 March), giving an opportunity to those opposed to the rule to question it in the court of law, AP reported.
The government is now thought to have two weeks to decide whether it wants to appeal against the ruling. If it does not appeal, the Federal Court will take up the class- action suit filed by detainees, who all have apparently called the blanket ban illegal.
Human rights lawyers secured an injunction which now allows the detainees to keep their mobile phones until the legal issue is settled.
While the ban does not include asylum seekers in offshore detention centres, it affects hundreds of detainees on the Australian mainland and on the Australian territory of Christmas Island in the Indian Ocean, AP noted.
Those seeking asylum after reaching Australia by boat are sent to the immigration camp on Nauru and Manus islands. But those who arrive in Australia by plane are detained in the mainland detention centres. They are held along with foreign nationals who overstay their visa period, and criminals waiting to be deported after completing prison sentences.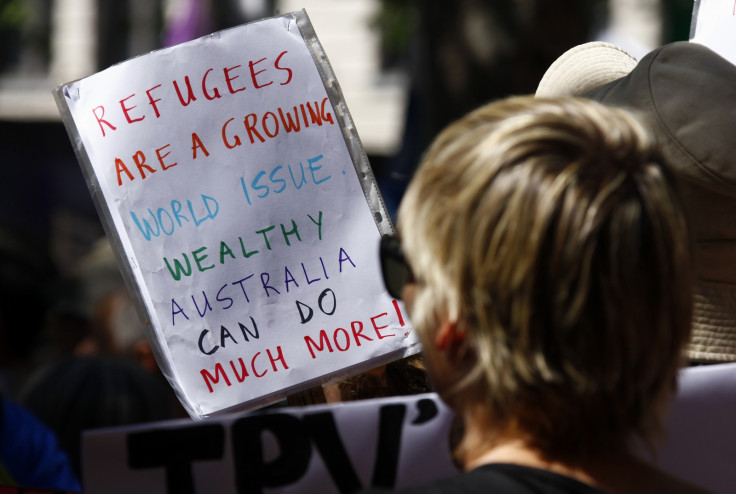 A senior lawyer at the National Justice Project, George Newhouse, said: "Seeking asylum does not make you a criminal. Mobile phones provide asylum seekers with vital access to the outside world, to loved ones and to advocates — their mental health and their families depend on this."
He added that the ban "punished innocent men, women and children and demonstrates the increasing criminalisation by this government of asylum seekers who have committed no crime".