Asylum seekers at the Manus Island detention centre in Papua New Guinea have reportedly written to US President Barack Obama and United Nations Secretary-General Ban Ki-moon seeking their intervention to get them freed.
Huffington Post Australia, which said it saw the letter, reported that the refugees also wrote to the International Criminal Court (ICC) pleading for investigation against "offshore tortures".
"All bad physical and mental conditions that can be imagined have happened for us," the letter to Obama said.
"Killing, suicide, dying, serious [injuries] like losing eye, serious damage in mind like severe depression, and a lot of different problems that we experienced in detention. All detainees are suffering from post-traumatic stress disorder. Some of them never back to normal life forever (sic)."
While the Immigration and Border Protection department is yet to comment on the letter, its staff are being accused of mistreatment of refugees at the detention centre.
Around 360 people of the 833 men from the detention centre are believed to have signed the letter to Obama, calling it a "crime against humanity".
An Iranian journalist, Behrouz Boochani, who was one of the authors of the letter, told the newspaper that he and his mates wrote to Obama and Ban after running out of options.
"We are broken under Australian policy and urgently need to help and support. We are aware that Barack Obama has this power that put pressure on Australian government to make a decision for us," he said. "We need that they think deeply about our situation and try to solve our problem. We are refugees that left our countries because of war, discrimination and injustice and Australian government has tortured us for more than three years."
Boochani added that he received a reply from the ICC last week after enquiring about procedures to file a case against Australia and the Manus Island centre.
"They say the court has limited jurisdiction and can only hear cases under certain conditions. They say if our case meets these conditions we can submit it to them," he told HuffPost Australia.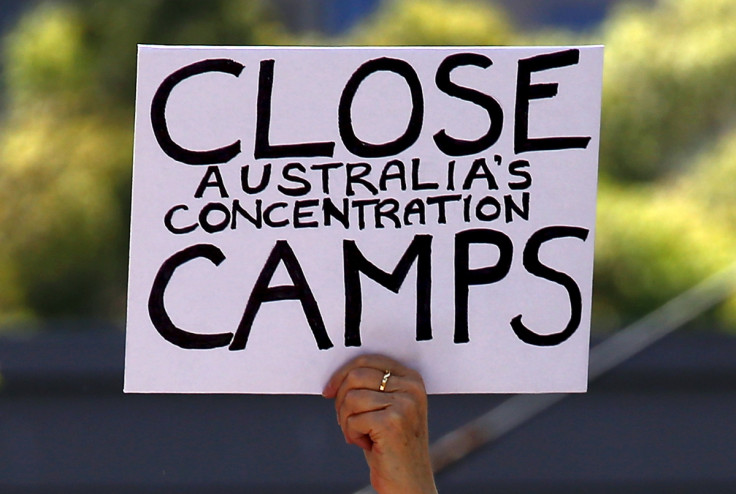 This is not the first time asylum seekers have sought Obama's or any global body's intervention.
Australia's offshore processing unit on Manus Island was ruled as "illegal" by the Supreme Court of Papua New Guinea (PNG) in April after it was found to be in breach of the country's constitution.
The detention centre came in for widespread condemnation from the UN and several international human rights organisations for allegedly abusing asylum seekers. Human Rights Watch and Amnesty International have also accused the Australian government of condoning such ill-treatment in its remote Pacific island nation of Nauru too.
Australia has long said that asylum-seekers were trying to gain into the country pretending to be refugees just to seek citizenship.
The centre was ordered to be shut down after the court ruling, but negotiations between Australia and the PNG government remained deadlocked for a long time as neither side was willing to take responsibility for the asylum-seekers. However, on 17 August, both the governments announced closure of the detention centre.