The Sydney teenager, who appeared in a chilling Isis (Islamic State) propaganda video after leaving Australia to join the terror group, was groomed by terrorists the same way paedophiles groom their victims, a terrorism expert has said.
During the video, entitled Message Of The Mujahid 4, 17-year-old Abdullah Elmir launches a scathing attack on the US-led coalition that is conducting airstrikes on the group's "caliphate" in northern Syria and Iraq.
Greg Barton from Monash University's Global Terrorism Research Centre said that Elmir was recruited by well-known Australian terrorist Mohammad Ali Baryalei through social media.
"It's like sexual predation," Professor Barton said.
"Somebody might strike up a friendship in an online chat forum and present themselves in a different fashion to try to get them into their web.
"By the time they actually meet the people they're speaking with, they may be in too deep to know better."
Barton says that Elmir comes across as a "pawn in the machine" in the video, obviously being used for propaganda purposes to reach a western audience.
"He thinks he's the star... but the reality is his new friends have got him a one-way ticket," he said. "He's not in charge of his own destiny at all, he's being used."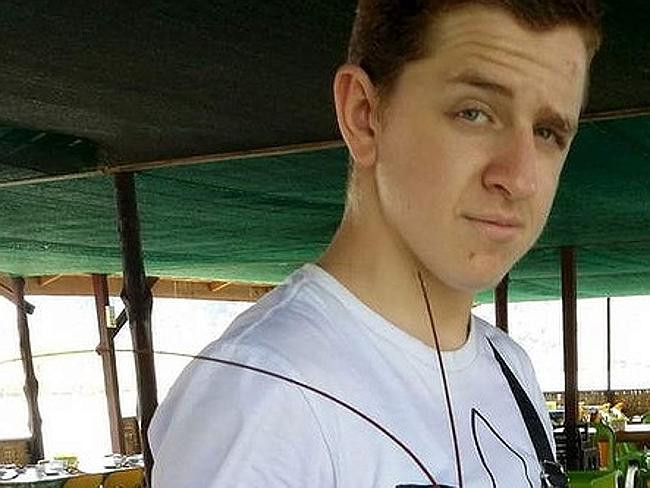 It is believed that the teenager travelled to Syria to fight for the terror group after disappearing from his home in Sydney in June. He is believed to have told his mother that he was "going fishing".
He warns in the video that the terror group will continue its war on the West until it flies a "black flag on top of Buckingham Palace".
"I say this about your coalition: you threaten us with your countries, bring every nation that you wish to us, bring every nation that you want to come and fight us. Whether it's 50 nations or 50,000 nations, it means nothing to us," he says in the video, seemingly reading from a script.
"Bring your planes, bring everything you want to use because it will not harm us because we have Allah which is something you do not have."
Barton adds that it is no surprise that such a young Australian has been radicalised by the terror group as youngsters are the easiest prey for jihadists.
"Teenagers, twentysomethings, particularly young men more than young women, are vulnerable to making rash judgments," he said.
"And they tend to be more rebellious towards [older] generations and sceptical of establishment figures."
According to Barton, Elmir's recruiter Mohammad Ali Baryalei has claimed "to have recruited 30 plus young people, mostly in western Sydney, through Street Dawah."
In northern Syria, fighting has continued between Kurdish defenders and Isis militants for control over the city of Kobani on the Turkish border, following two days of calm after weeks of clashes.
Turkey has performed a U-turn and given permission for Kurdish peshmerga forces from northern Iraq to use Turkish territory to reach the Syrian city and aid depleted People's Protection Units (YPG) fighters.