A red-headed Australian jihadist has appeared in a new Isis [Islamic State] video, warning that the terror group will continue its war on the west until it flies a "black flag on top of Buckingham Palace".
Abdullah Elmir, 17, refers to himself as Abu Khaled during the video, in which he is surrounded by his fellow Islamist militants.
During the video, entitled Message Of The Mujahid 4, Elmir launches a scathing attack on the US-led coalition which is conducting airstrikes on the group's "caliphate" in northern Syria and Iraq.
"This message I deliver to you the people of America, this message I deliver to you the people of Britain and this message I deliver especially to you the people of Australia," Elmir begins.
"I say this about your coalition: you threaten us with your countries, bring every nation that you wish to us, bring every nation that you want to come and fight us. Whether it's 50 nations or 50,000 nations, it means nothing to us.
"Bring your planes, bring everything you want to use because it will not harm us because we have Allah which is something you do not have," he continues, seemingly reading from a script.
It is believed that Elmir travelled to Syria to fight for the terror group after disappearing from his home in Sydney in June. He is believed to have told his mother that he was "going fishing".
He travelled with his friend Feiz to Turkey, where they crossed the border into Syria after making stops in Malaysia and Thailand.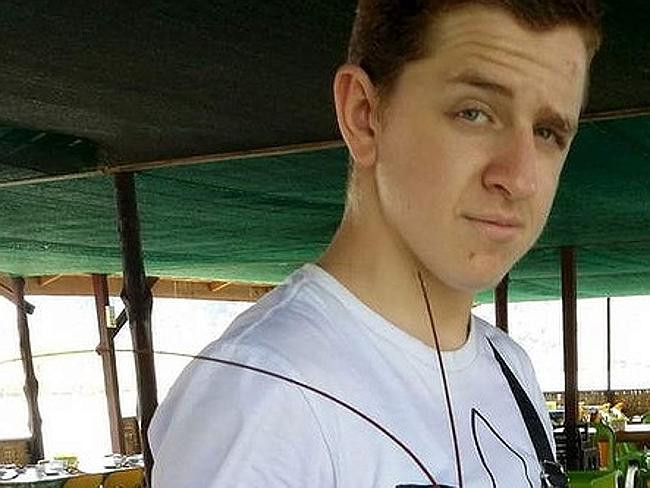 The video was released by IS just one day after Australian Foreign Minister Julie Bishop announced that the country was to send special forces to Iraq to fight the Islamist insurgency.
"Is it not apparent to you how are these victories possible?" Elmir asks. "It comes only from Allah and that is why [with] these small numbers of soldiers that we have, we take these massive victories.
"To the leaders, to Obama, to Tony Abbott, I say this: these weapons that we have, these soldiers, we will not stop fighting. We will not put down our weapons until we reach your lands, until we take the head of every tyrant and until the black flag is flying high in every single land.
"Until we put the black flag on top of Buckingham Palace, until we put the black flag on top of the White House, we will not stop. We will keep on fighting and we will fight you and defeat you."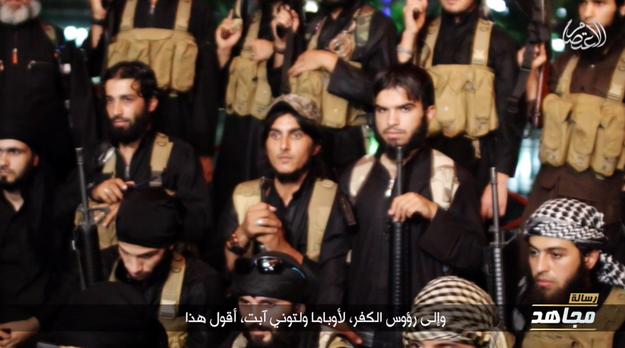 In response to the video, Australian Prime Minister Tony Abbott reiterated the dangers posed by the militant group to western populations.
"This video again highlights the threat posed by ISIL [another term for Islamic State]," his spokesman said.
"As the Prime Minister has said on many occasions, ISIL is a threat that reaches out to Australia and our allies and partners."
In northern Syria, fighting has continued between Kurdish defenders and IS militants for control over the city of Kobani on the Turkish border, following two days of calm after weeks of clashes.
Turkey has performed a U-turn and given permission for Kurdish peshmerga forces from northern Iraq to use Turkish territory to reach the Syrian city and aid depleted People's Protection Units (YPG) fighters.