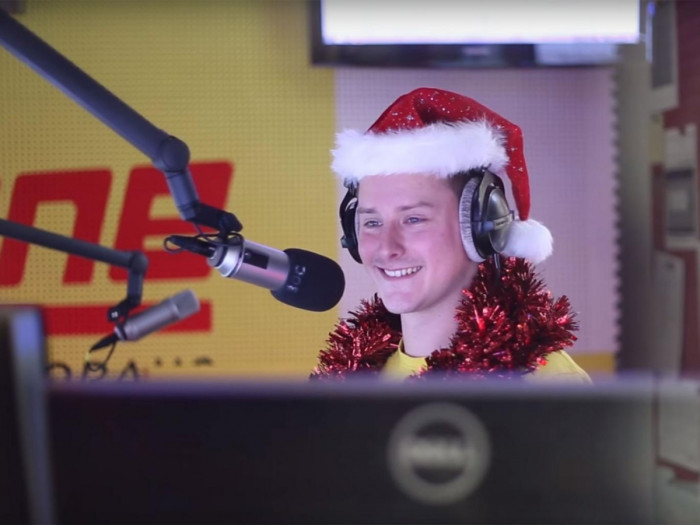 In what could well amount to a crime against humanity, a radio DJ in Austria could face "consequences" after barricading himself in his studio and playing Last Christmas by Wham! on a loop for over two hours. Joe Kohlhofer, who works for Antennae Carinthia, played the track an estimated 24 times even as around 120 listeners rang in and pleaded with him to stop.
Kohlhofer, 27, had been due to present Antennae Carinthia's 8 am drive time show with co-host Patricia Jordan. However just as the show was about to go on air, he barricaded the door with a wooden chair and announced that he was going to do the show alone because his fellow Austrians were failing to get sufficiently into the Christmas spirit.
As Jordan watched - and listened - with mounting horror Kohlhofer began torturing his listeners with the George Michael/Andrew Ridgeley ditty without mercy.
Finally Kohlhofer was brought to his senses when a little girl called in to tell him she didn't like the song. What forced his hand was that the caller was his own four-year-old daughter. "I wanted to play it all day, but because I love my daughter so much I gave in to her request," said Kohlhofer. The DJ could now face punishment from the station, although it may appreciate the amount of publicity generated.