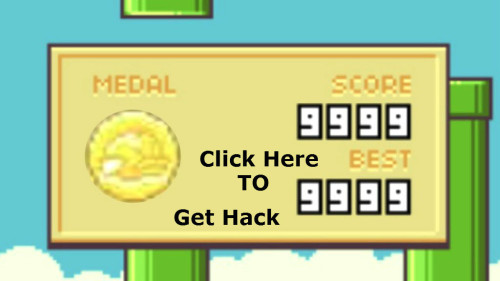 Earlier on Monday, Flappy Bird, the popular mobile game from Vietnam-based developer Dong Nguyen, was taken down from the Android and iOS app stores. The move is now being seen as one of the smartest marketing ideas and publicity stunts in the history of App Market.
Prior to this development, through a series of Twitter posts, Nguyen said that he was going to take down the game since its success "had ruined his simple life".
Also See: Flappy Bird Shut Down: Ironpants Takes Its Place as Most Downloaded App
Here are the reasons owing to which the game's removal is being looked upon as a publicity stunt.
1) Countdown to Shutdown Generated Massive Downloads
Reports have it that the game's downloads and reviews doubled in numbers after the announcement of the countdown to its removal. Nguyen tweeted on Sunday saying that he would take the app down in '22 hours', thereby triggering a massive rise in downloads, since people wanted to have a copy of the game before it was taken down.Thousands of gamers rushed to the app store to pick up a download before the deadline.
2) Why Wasn't the Game Taken Down Right Away?
If Nguyen had problems with the game's success, then why didn't he remove it right away? Instead, he gave the world '22 hours' to get the game, thereby adding more weight to theories that the move was a massive publicity stunt designed to win him large amounts of attention.
Also See: Flappy Bird Shut Down: 3 Similar Games That You Will Love
3) 'Shutdown' Garnered Massive Media Attention
The news of the game's imminent shutdown gained Flappy Bird some serious media attention across the Internet. News websites of every kind reported the development from multiple angles, creating powerful publicity for the game, which resulted in an even more powerful wave of downloads.
4) The Game has Gone Away, but the Ads Remain
Even though the game is no longer available for download on App stores, it still exists on millions of smartphones along with the in-game advertisements, which will continue to make the developer money.
Apart from this, users have hosted the game on several file sharing sites across the internet, meaning that it is still easy to get for those who want it. The advertisements will still be bringing the developer a lot of ad revenue.
Reports indicated that the game was bringing in around $50,000 a day in ad revenue. Thanks to this massive increase in users, the game is bound to bring in three or four times more money for the developer on a daily basis.
Also See: Fake Version of Flappy Bird Appears on Windows Phone Store
The bottom line is that Dong Nguyen might just be a marketing genius. Thanks to his supposed 'shutdown' of the game, chances are that he is generating large revenues from a simple game that took him less then two days to make.