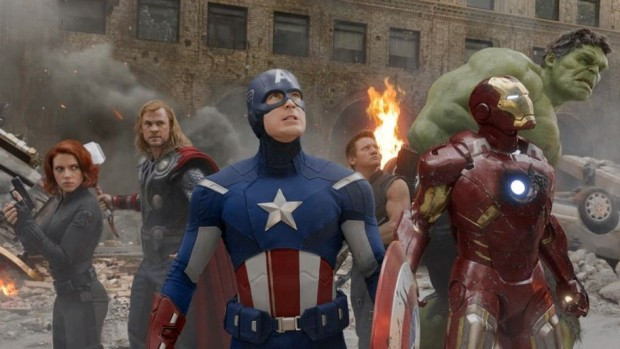 Deleted scenes, including an alternative opening, have been released for Marvel's superhero blockbuster Avenger's Assemble.
The movie spectacular, which has grossed more than $1bn worldwide, brought together Iron Man, Thor, the Hulk, Captain America, the Black Widow and Hawkeye in the ultimate cinematic superhero ensemble.
To celebrate its release on DVD, Marvel has released a number of extra scenes, including an alternative opening, below:
The scene is a marked tonal shift to the start of the film, as Cobie Smulders' character speaks about the climactic battle and the resulting devastation with regret.
Speaking to Total Film, director and writer Joss Whedon explained that he had originally thought the scene was fitting as he was "trying to make a war movie and I wanted to give the context that something bad had happened in the past".
However, he said that the scene added too much to the film's near three-hour running time and affected the pacing of the film too much for audiences. He admitted that he "hated" cutting the scene.
Another scene released gives an extended glimpse of Mark Ruffalo's Hulk talking with a security guard after smashing through the roof of a warehouse following a battle in the sky. It is a typical example of an enjoyable scene that would have hit the cutting room floor for the sake of brevity.
Watch the scene below:
Whedon has been confirmed as writer and director of the second Avengers film, which will hit cinema screens in May 2015.