Tottenham manager Andre Villas-Boas has claimed the race for a top four finish in the Premier League has become much more difficult, given results from the last few weeks. Spurs have now lost two league games in a row - first to Liverpool, last weekend, and now to Fulham.
The White Hart Lane club has only one league win this month - against north London rivals Arsenal. And the ex-Chelsea boss feels the Gunners' win over Swansea City this weekend has reinvigorated Arsene Wenger's charge for Champions League football next season.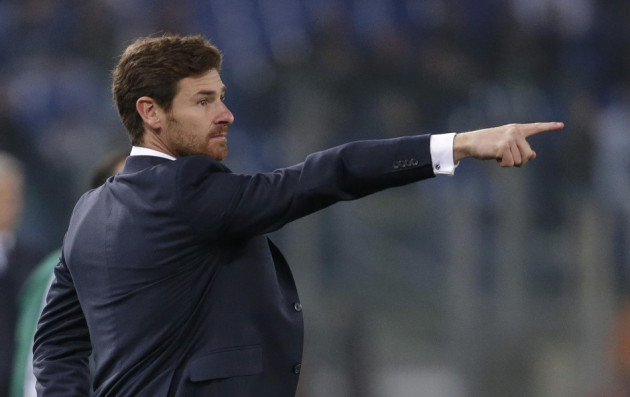 "The top four has become a different situation over the last two weekends. Chelsea are back in third and Arsenal are still competing for the Champions League. The margin with Arsenal is what you want to build on and we must get maximum points against Swansea and Everton," AVB explained, adding, "We couldn't get the result we wanted at Liverpool, now the situation has shifted and Arsenal are in with a chance."
As things stand now, Spurs have dropped to fourth in the league, a point behind Chelsea (who beat West Ham United this weekend). Arsenal are fifth, with a four point gap to AVB's men. But the main problem for Tottenham is that both Chelsea and Arsenal have a game in hand.
The good news is that even if Arsenal do win that one game, it will still leave them a point behind Tottenham. But the pressure that will definitely place on AVB, given Spurs' dramatic fumble under former manager Harry Redknapp, in similar situations and at a similar time in the campaign, last season, will be immense.
AVB refuses to entertain any such talk though. The Portuguese is insistent his side can recover form and belief - they've now lost three games on the trot - to seal Champions League football for next season.
"We can't hide from what has happened in the past but must make sure we avoid it again. It's been a difficult month. But if we can find our form again, our confidence, our wins, then we can stop that cycle. We just have to carry on fighting and work hard... the most important thing is we've enough games left to stop it happening and get out of this situation," he concluded.