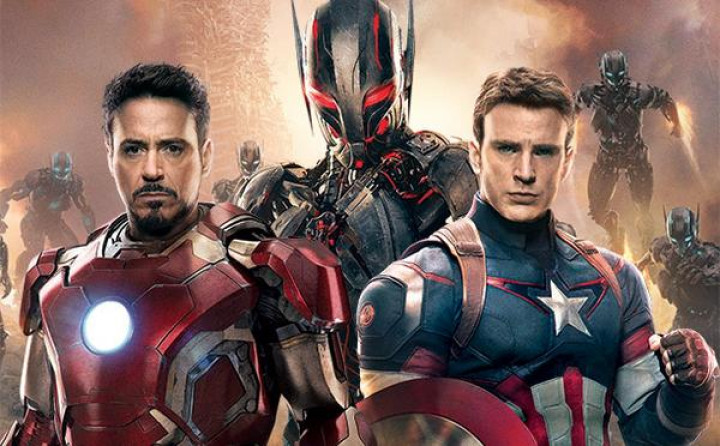 The Avengers: Age of Ultron trailer was shown at the Marvel meeting at New York Comic-Con.
Although the video was kept a secret, Bleedingcool.com has a full description of the teaser-trailer.
The website reports that Dennis Barger Jr of Wonderworld Comics in Detroit saw the Avengers: Age Of Ultron trailer at the Marvel retailers meeting at NYCC this morning.
Here is what Barger said about the teaser:
"Yeah.... Wow, the trailer has an amazing scene with the whole cast relaxing in their down time that strikes me as something Brian Bendis would have written. Then in crashes Ultron and the second you hear Spader's voice you realize this movie is going to be amazing. Scarlet Witch and Quicksilver look cool, and everyone cheered the second the Hulk Buster Iron Man suited up. The trailer has everything it needed to lock this down as the movie to see in 2015."
The official trailer will reportedly debut with Marvel Studios' Big Hero 6 and Christopher Nolan's Interstellar when they release on November 7, although a teaser could surface even sooner.
Previously, Guardians Of The Galaxy director James Gunn also revealed that a teaser preview for Age Of Ultron will be included in the DVD/Blu-Ray package for Guardians Of The Galaxy when it is released on December 9.
He tweeted:
#GuardiansoftheGalaxy on BluRay Dec 9. Gag reel, making of, commentary by me over film & extras & Avengers 2 preview. http://t.co/HeBYWnnRgV

— James Gunn (@JamesGunn) October 3, 2014