Guardians Of The Galaxy actor Chris Pratt has shared some details about his upcoming appearance as Star-Lord in Avengers: Infinity War, which will feature the MCU's mightiest heroes – including all Avengers and Guardians – teaming up to fight Thanos, in a two-part movie event.
Pratt spoke to Entertainment Weekly about working alongside Robert Downey Jr, who plays Iron Man/ Tony Stark in Marvel universe. The 37-year-old Star-Lord actor said, "Getting to work with Robert, it just felt really really natural. He's a remarkable actor. I'd heard stories abut his work ethic, and his specific style of acting in regard to being in the moment, changing things up, keeping you on your toes. Essentially, it's like playing with a great jazz musician or something like that."
He added, "You kind of work on your chops for years, thinking there's a chance you're going to get a chance to work with this great jazz musician, and then you do, and you watch him go off on some solo, and you're pumped because you know that after four bars you're going to get a chance to come in and do your own thing, and you sit there and you make some good music. It was really cool. I felt like I was playing in part of a supergroup or something."
Fans are also thrilled to see Star-Lord and Iron Man fighting side by side in Avengers 3.
Pratt, in a separate interview, revealed that he has almost finished filming his scenes, and teased that Guardians and Avengers team up will live up to fans expectations. The Passengers actor told Toronto Sun, "It's exactly what the fans want. I've heard over and over from people, 'When are the Guardians going to meet up with the Avengers?' I was never sure how that would happen or if that would happen, but then they announced it and called us and told us it was happening. We've shot most of it — my stuff — and I can tell you, the fans are not going to be disappointed. It's going to be really freaking cool."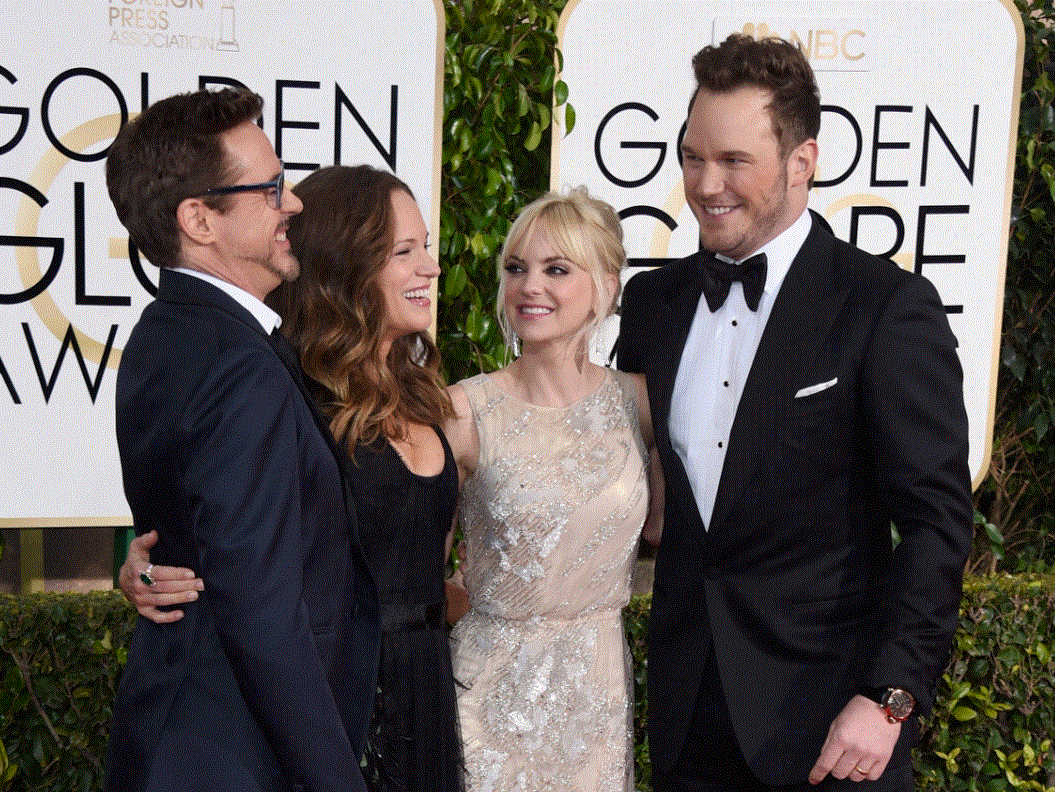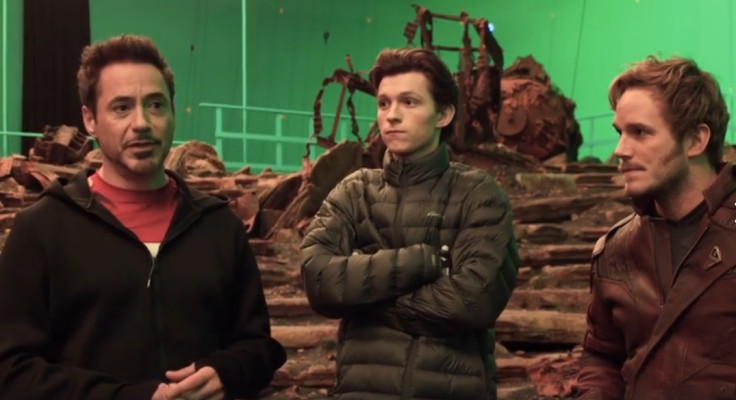 Guardians Of The Galaxy Vol 2 is set for release on 28 April 2017 in the UK and 5 May in the US. Avengers; Infinity Wars is scheduled to release on 27 April 2018 in the UK and 4 May 2018 in the US.