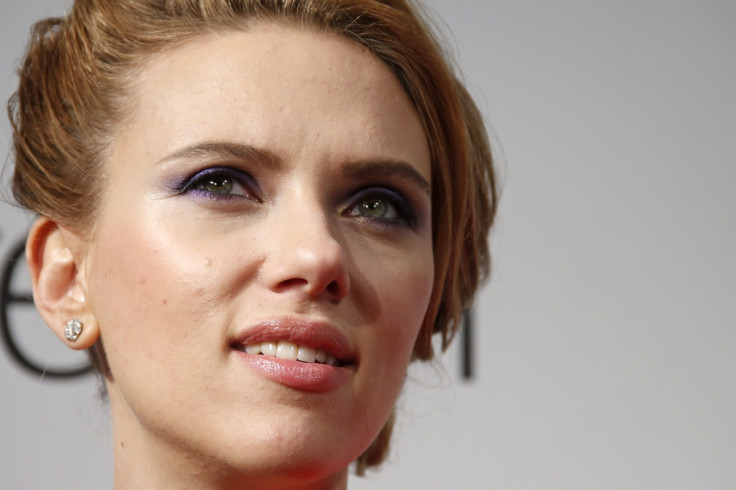 Easy-on-the-eyes actor Jeremy Renner, star of Avengers: Age of Ultron, apparently wasn't really so very sorry when he apologised last month for calling his fellow Black Widow Avenger a "slut".
The actor is still stunned by the tsunami of criticism he encountered when he made the jokey remark about his female crimefighting cohort, played by Scarlett Johansson, in the new Avengers movie, he told late-night talk show host Conan O'Brien. He issued an apology for the slut slight after he said it. But he milked it for laughs on Conan's programme on the TBS channel.
"I got in a lot of Internet trouble," Renner conceded. "Mind you, we are talking about a fictional character and fictional behaviour."
He indicated it wasn't sexist because the same standard could be applied to men. "Conan, if you slept with four of the six Avengers, no matter how much fun you had, you'd be a slut," he said. "I'd be a slut. Just saying." O'Brien found it hilarious.
The slut shaming began in a 22 April interview on Digital Spy when Renner and Avengers co-star Chris Evans, who plays Captain America, were asked about the Black Widow's love life. She was enamoured of Captain America and Renner's Hawkeye in the last Avengers movie, but her interest has switched this time to The Hulk, played by Mark Ruffalo.
"She's a slut," Renner crowed. Evans added: "I was going to say something along that line. She's a complete whore. She'll flirt with everybody, leading everybody on."
Evans later apologised, saying: "We answered in a very juvenile and offensive way that rightfully angered some fans. I regret it and sincerely apologise."
Renner was a tad more restrained with his grovelling. "I am sorry that this tasteless joke about a fictional character offended anyone," he said. "It was not meant to be serious in any way. Just poking fun during an exhausting and tedious press tour."
Despite the controversy, or perhaps because of it, the film took in a whopping $188m (£124m) in North America in its opening weekend, the second-biggest opening weekend ever.