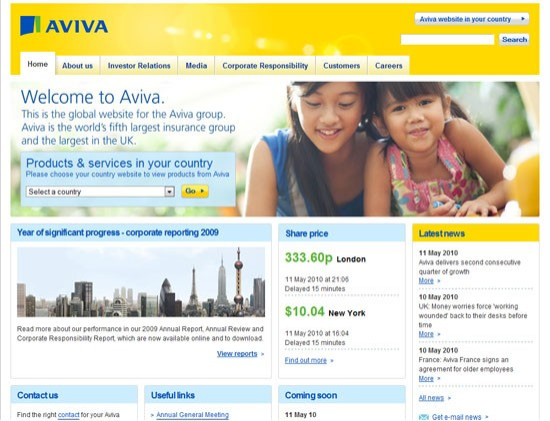 Shares in Aviva were down on the FTSE 100 in morning trading after the insurance group announced the appointment of a new Chairman.
The group said that John McFarlane would be appointed as a non-executive director on 1 September 2011, before being appointed Deputy Chairman on 1 January 2012 and Chairman at the end of June of next year.
Mr McFarlane currently serves as a non-executive director on the board of Royal Bank of Scotland and of Westfield Holdings Limited.
He will be replacing Lord Sharman of Redlynch as Chairman.
Mr McFarlane said, "I am delighted to be joining Aviva in such an important role. Aviva is a great company and an excellent brand and recent results show that the hard work over the last few years is paying off. I've been impressed with the people I have met and look forward to working with them. Aviva has a very promising future and I will be pleased to contribute to its ongoing success."
Lord Sharman of Redlynch, commented, "John McFarlane's extensive experience as both an executive and non-executive director in international financial services will be invaluable to Aviva. Under his leadership ANZ became one of Australia's most respected and best performing companies. I am very pleased that John is joining Aviva - he is an exceptional addition to an already strong board and will continue our focus on delivering shareholder value and serving all of Aviva's constituents."
By 11:030 shares in Aviva were down 1.39 per cent on the FTSE 100 to 426.20 pence per share.