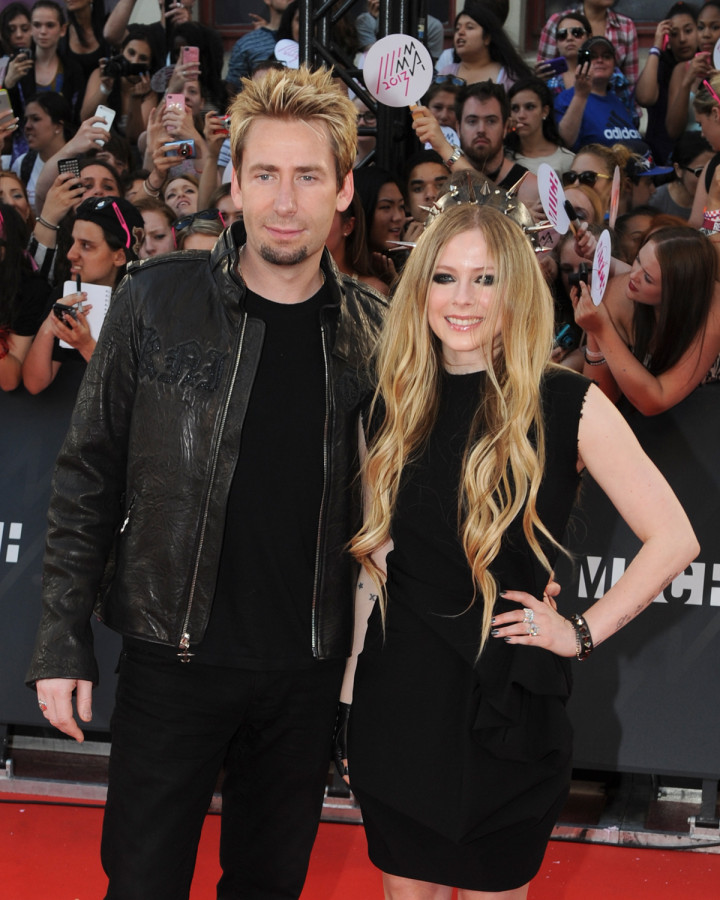 Avril Lavigne celebrated her 30th birthday without Canadian rock band Nickelback's lead singer Chad Kroeger sparking rumours that they are heading for divorce.
The What the Hell singer celebrated her birthday with girlfriends at the Bank nightclub inside Bellagio Hotel in Las Vegas.
Lavigne and Kroeger, who tied the knot 14 months ago, are reportedly having marriage problems.
A source close to the couple told E! News that they have been "fighting a lot" and that "they're having a lot of issues."
The insider added that "there's jealousy on both sides. She flirts, he flirts. She's very insecure to begin with."
Meanwhile, Us Weekly had previously reported that Kroeger was going around Los Angeles telling people that they are divorcing.
Lavigne was previously married to Sum 41 frontman Deryck Whibley. The two were married for three years before divorcing in 2009. She had also been romantically involved with American reality star Kim Kardashian's step-brother Brody Jenner. Kroeger spent six years with Marianne Goriuk, a former Alberta hair salon owner.
Lavigne shot to fame with her 2002 album Let's Go and also gave hit singles including Sk8er Boi and I'm With You. Her last album, Goodbye Lullaby, came out in 2011. Kroeger has been with Nickelback, as the band's lead vocalist and guitarist, since 1995.