The father of Aylan Kurdi, the three-year-old boy who drowned off the coast of Turkey trying to reach Western Europe, has said his family slipped through his hands and were swept away after the boat carrying them sunk in the Aegean Sea.
The images of the child washed up on the Ali Hoca Point Beach have resonated around the world. Abdullah, who also lost his five-year-old son Galip and his wife Rehan, along with 10 other refugees, has told of his personal tragedy in an exclusive interview with Turkey's Dogan news agency.
"I was holding my wife's hand. But my children slipped through my hands. We tried to cling to the small boat, but it was deflating. It was dark and everyone was screaming," he told the news service.
The Kurdish family fled from Kobane in the wake of clashes in the town between Islamic State (Isis) and Kurdish forces. They had embarked on the tragic journey to Kos with other residents from their home town after twice being deceived by people smugglers. Abdullah now has no desire to go to Europe and plans to return to his beleaguered home to bury his children.
He discovered the deadly result of his family's ill-fated journey when at a hospital in Bodrum. Until he was confronted directly with the news of his loved ones' deaths he had held out hope they might have survived.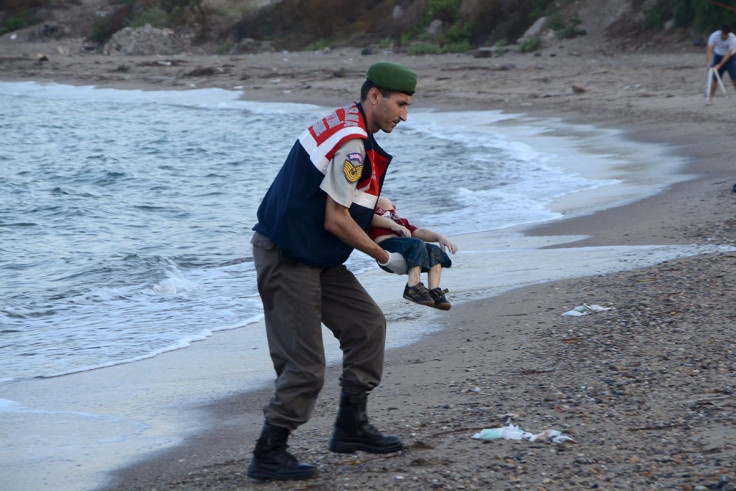 "I tried to swim to the shore with the help of the lights but couldn't find my wife and children once I was there. I thought they got scared and ran away," he said.
"When I couldn't find them in our meeting point in [Bodrum] where we normally meet, I went to the hospital and got the bad news."
Roughly 2,000 migrants from Syria, Iraq and Afghanistan have been arriving on the Greek Aegean islands of Kos, Lesbos, Samos and Chios every day from nearby Turkey.
Greece has overtaken Italy to become the main port of entry into Europe for migrants. The country's cash-strapped interim government has said it needs EU funds to improve infrastructure for dealing with the increased numbers.
A record number of 320,000 refugees and migrants have crossed EU borders so far this year, mainly through a treacherous sea route across the Mediterranean to Greece and Italy. Some 107,500 arrived in July alone, while more than 2,600 are believed to have died at sea since January.