From Budapest Station to the camps of Calais and over the Mediterranean sea, the migrant crisis across Europe continues to worsen. Record numbers of refugees have fled war-torn countries such as Iraq, Syria and Libya in search of a better life in Europe.
But few of these asylum seekers are arriving on British shores. The UK received 31,000 new applications for asylum in 2014, a figure much lower than the likes of Germany (173,100), Turkey (87,800) and Sweden (75,100).
Now, with a rising death toll and images of drowned Syrians making international headlines, the UK is being asked to do more. A Facebook campaign in Iceland has seen more than 15,000 people offer to welcome Syrian refugees into their homes.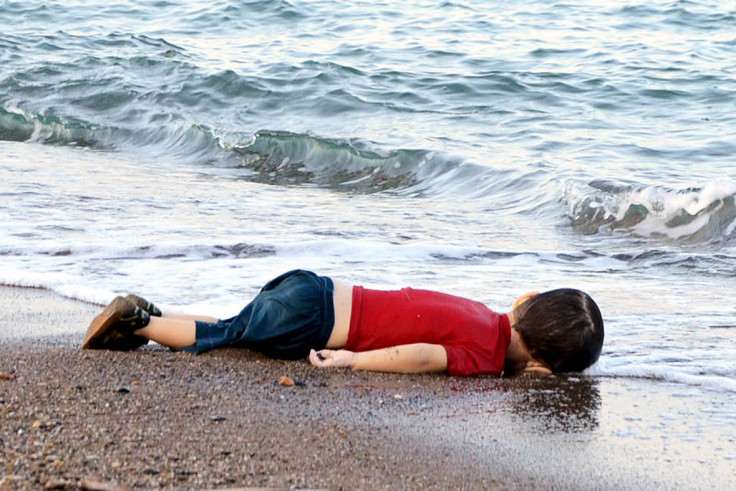 But could this be adopted in Britain? IBTimes UK asked members of the British public if they were open to the idea of letting a refugee live with them. Many appeared receptive.
"The reason they're coming over here is because their situation is just so desperate, so I think you have to show a bit of humanity. Yes, I think I probably would," one said.
"Yes, if it was just for one person, for a month of two. As long as they really need it and you're helping someone out. But some people don't really need a home and just come here for a job, easy money and our NHS," added another.
But some did not believe such a solution was practical and were sceptical that the programme could be adopted throughout the UK.
"Not really because I don't know them. It's going to be difficult with someone you've never met. I don't think it's practical," said one.
"It's a very difficult question to answer. To be absolutely honest with you I don't think many people will agree with it. I can't see the population going along with that I'm afraid," another noted.
Images of drowned Syrian boy Aylan Kurdi washed up on a Turkish beach shocked millions and provoked widespread outrage at the humanitarian crisis. An online petition calling on the UK government to accept more asylum seekers and increase support for refugee migrants in the UK has attracted almost 200,000 signatures so far.
This comes as Prime Minister David Cameron was heavily criticised for comments that "taking more and more refugees" is not the answer to the problem.
Chancellor George Osborne came to the defence of Cameron, blaming Islamic State (Isis) for the death of Kurdi and emphasising the £1bn ($1.5bn) of overseas aid donated by Britain to the Syrian refugee crisis.
Labour's shadow home secretary and leadership candidate Yvette Cooper said the UK should take on 10,000 extra refugees, a call echoed by her three rivals. The party's immigration spokesman has also exclusively told IBTimes UK that European leaders should launch a review into the Schengen agreement, the passport-free treaty that has come under scrutiny amid the migrant crisis.
Music in this video:
'Wake Up' by Kai Engel via Free Music Archive
'Track Two' album Cylinder by Chris Zabriskie via Free Music Archive