The family of Aylan Kurdi, the three-year-old Kurdish refugee whose death in Aegean Sea has shocked the world, had hoped to start a new life in Germany, the boy's grandfather has revealed.
Aylan, his five-year-old brother Galip and their mother Reham were all killed in the ill-fated journey. Father Abdullah, the family's sole survivor, has said he wants now only to return to their native Kobane to bury his wife and children.
Reham confided the family's plans to travel to Germany, the day before she drowned, in a final phone call to her father Sexo Seno Kurdi, Newsweek Europe reported.
"The day before she drowned she talked to me and said that their end destination was Germany and that they would take the boat either in the morning or the day after," Sexo said in an exclusive interview with the publication.
"The next telephone call was about how they had drowned. My daughter had drowned, she jumped after her children," he said, distraught, over the telephone from war-torn Kobane.
The grandfather described the deaths of his daughter and grandchildren as the latest tragedy to befall a family ripped apart and destroyed by war.
"Only a few months ago we lost 11 family members and now this. Now my daughter and grandchildren are also fallen martyrs for Kobane," he said.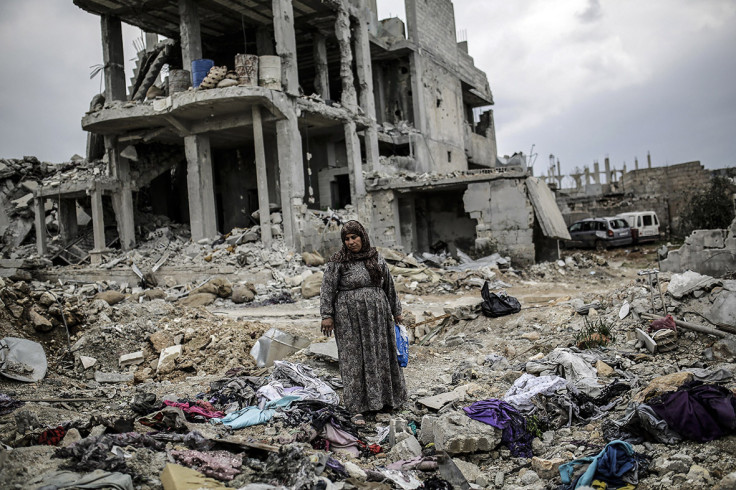 Kurdi described how Aylan, his brother, mother and father had returned to Kobane from the Syrian capital Damascus, where Abdullah was a hairdresser, at the outset of Syria's bloody civil war four years go.
They lived in Kobane for three years before war finally found them again. They fled to Turkey as Islamic State (Isis) began its brutal assault on the border town, living in Istanbul as refugees.
Adnan Hassan, a relative of the Kurdi family from Kobane, condemned the international community for ignoring Syria's refugees. "Do we deserve to have our children picked up from beach shores because their parents panicked and wanted to save their children, save them from terrorism, from kidnappings, from being slaughtered?" he asked. "How long will they let our children either be killed by terrorists or drown trying to escape?"