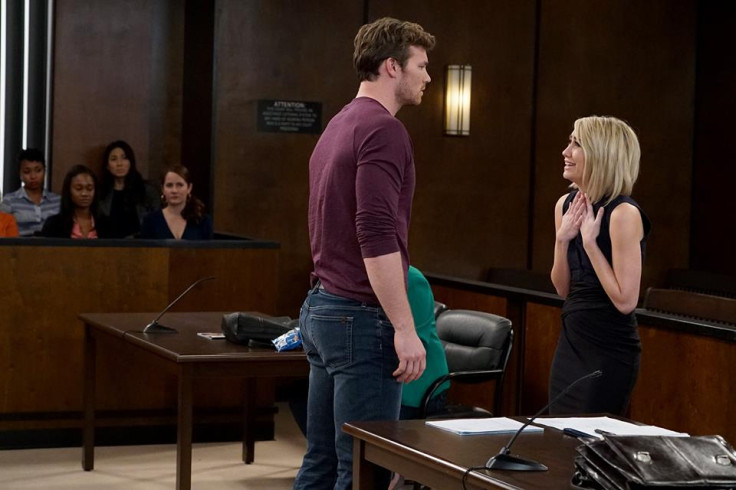 Baby Daddy season 5 returns with its summer premiere on 1 June at 8.30pm ET/PT on Freeform. Episode 11 is titled, Trial By Liar, where Riley Perrin will put Danny Wheeler on "trial" for breaking her heart.
The official synopsis reads as follows:
Click here to watch the premiere episode live online. You can also watch it online here.
In the spring finale, Danny broke Riley's heart after lying to her about his involvement with Sam in the past. The latest promo for the upcoming episode shows Danny arrive at court, and tell Riley, "I got your message. I am so happy that you want to talk." He adds, "Did you get my pizza with I am sorry spelt out [with the] pepperoni?"
"I sure did," Riley replies, and continues working. A confused Danny points out, "I thought you were done for the day? Kind of looks like you are in the middle of a trail!"
Riley then breaks the news to him that she is at his "trail". She yells out, "Danny Wheeler you are on trail for breaking my heart." The lady judge, who is eating a pizza says, "I am putting you on trail for breaking my diet!"
The promo also teases that Bonnie would act as Danny's lawyer in the case. So what do you think, will Riley forgive Danny for lying? Will they get back together?
To find out, watch the summer premiere of Baby Daddy on Freeform this Wednesday.