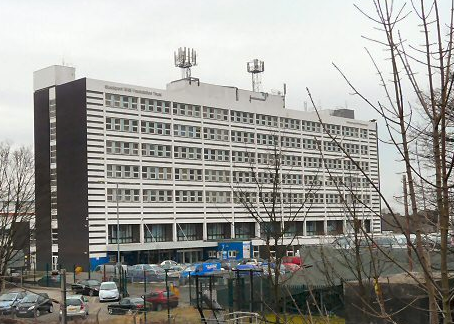 A newborn baby died after a hospital dismissed her mother's labour pains as constipation.
Authorities at Stepping Hill Hospital in Stockport, Manchester, have apologised for the hospital's failure in caring for Joanne Farrar during the delivery of Ava who was born with brain damage after being starved of oxygen in July 2014.
The grieving parents waited three years for the hospital's apology and now want to make sure the same mistakes are not made again.
Joanne, 41, told reporters she knew she was in labour when she began to experience severe pain and discomfort. When she arrived at Stepping Hill Hospital, doctors allegedly told her she had an infection and said she was constipated.
According to Metro, the mother-of-two alleges one medic dismissed her as a "time-waster".
When she suffered a bleed, doctors confirmed she was in labour.
Ava was born via a caesarean section, but on 12 July, the couple made the heart-breaking decision to turn off the newborn's life-support machine at the Royal Oldham Hospital.
A post-mortem revealed that Ava was fully developed at the time of her birth, but evidence suggested she had been deprived of oxygen.
"I did everything I was told by hospital staff, so was stunned when I had some issues with them," Joanne said. "At one point I overheard a doctor refusing to examine me and calling me a 'time-waster,' while it was also suggested that I have a natural birth despite issues with my previous pregnancies."
The devastated mother added: "It was an incredibly upsetting time."
Joanne said as a mother-of-two she knew she was experiencing labour. Doctors first claimed it was a urinary tract infection. When test results came back clear, she was told she was constipated. "I was in utter disbelief as no one was listening to me."
An inquest into Ava's death found the baby died of natural causes that were exacerbated by neglect.
Following the baby's death, the couple enlisted specialist medical negligence lawyers at Irwin Mitchel to hold the hospital accountable. They secure a settlement and a written apology from Ann Barnes, chief executive of Stockport NHS Foundation Trust.
"We failed to provide a reasonable standard of antenatal care for Joanne and baby Ava and for that we are deeply sorry," a spokesman for the trust said.