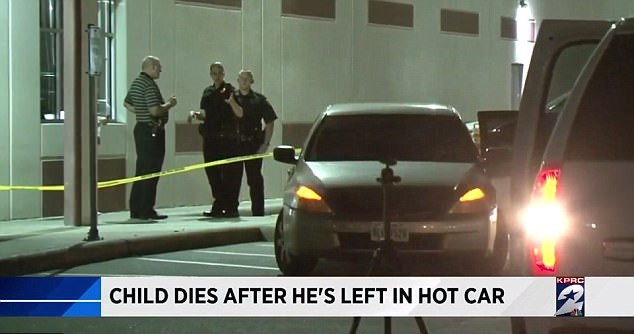 A seven-month-old baby boy died after his father left him in his car.
Justin Huynh was found dead in the backseat of the car where he had been left for ten hours after his father went to work at around 9.30am on Friday (23 June) in Houston.
According to The Houston Chronicle the father-of-three dropped off his two other children at daycare that morning. He usually dropped off Justin at a separate babysitters.
At 7.30pm the baby's mother called the father and asked where the baby was. The father found him unresponsive in the car in temperatures in the mid 90s.
The father was interviewed by detectives but released pending further investigation Mail Online reports.
"We need to understand that cars can be killers and cars can be very dangerous when you combine them with heat." Dr. Bob Sanborn, president and CEO of Children at Risk told Click 2 Houston. "It's kind of like being in a sauna."