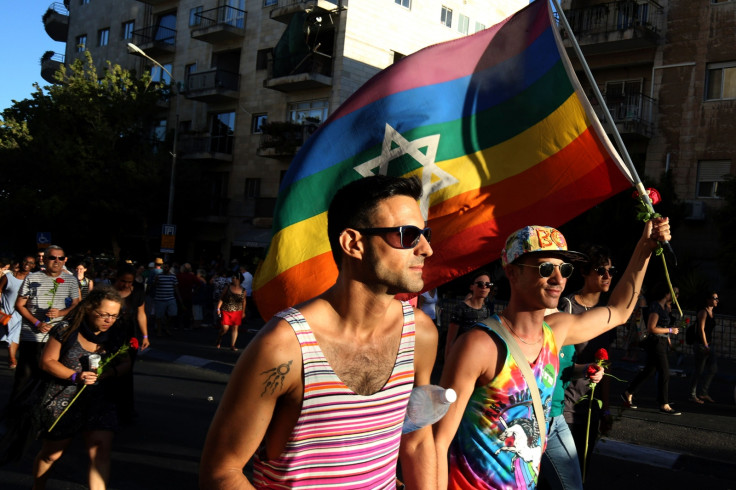 Jewish people hoping to celebrate LGBTQ Pride during Chicago's annual so called 'Dyke March' celebrations were told to leave any Star of David flags at home. The city's Dyke March is described by organisers as "more inclusive, more social justice-oriented" than Chicago's main Pride parade.
The Jewish Star of David flags were banned from the celebrations because people allegedly found them to be "offensive". According to the LGBT paper Windy City Times, several people carrying the flag were removed from the march because they "made people feel unsafe".
Laurel Grauer, who participated in the march, told reporters she was harassed by fellow Dyke March attendees before being told she and her flag needed to leave.
"It was a flag from my congregation which celebrates my queer, Jewish identity which I have done for over a decade marching in the Dyke March with the same flag," Grauer told Windy City Times.
"They were telling me to leave because my flag was a trigger to people that they found offensive," she continued. "Prior to this [march] I had never been harassed or asked to leave and I had always carried the flag with me."
A Dyke March collective member told the paper that the march was pro-Palestinian and anti-Zionist and claimed the flags made people feel unsafe.
Social media posts supporting the decision claimed that a rainbow flag with a Star of David is a form of pinkwashing—a notion that Israeli support of LGBTQ communities is used to detract attention from human rights abuses against Palestinians. American flags were also not welcomed at the march.
The decision to ban people from displaying their Jewish Pride flags did not sit well with some participants.
"This is not what this community is supposed to be about," Ruthie Steiner said. "I'm German-born. Am I pink washing by being here and supporting my community? Is every nation which does not have a clean civil-rights record and also hosts a Pride parade guilty of pinkwashing?"
She added: "With all the people that so hate the LGBTQ community, for it to tear itself apart in self-hatred makes no sense at all."