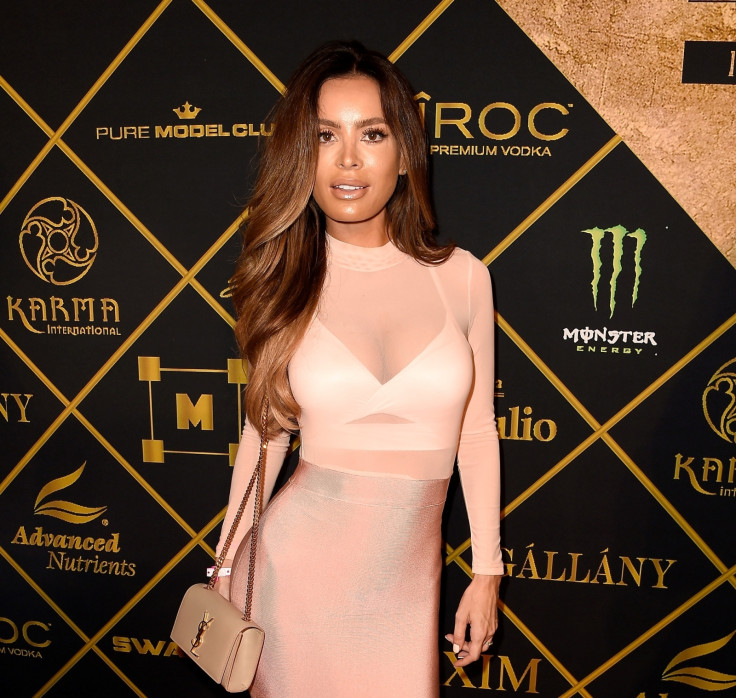 "Six-pack mom" Sarah Stage is no stranger to controversy. The fitness model irked some fans when she flaunted her shockingly toned body through her first pregnancy in 2015.
Stage, who is 31 weeks into her second pregnancy, has yet again divided her fans by showing off her washboard abs in snaps she has shared on social media.
Stage once again took to Instagram on Wednesday (23 August) to share another racy image that shows her flaunting her jaw-dropping figure in a white two-piece bikini while posing in front of her bed.
"#31weeks baby is kicking like crazy!!" she wrote alongside the photo she has shared with her 2.3 million fans on the photo-and-video sharing application.
"Your almost gonna give birth and there's nothing on your stomach ," a fan commented.
Another added, "You're not pregnant, this isn't normal."
However, there were many others who were left awestruck with her incredibly toned figure.
"Why can't people be just amazed. And search the situation themselves if such a thing is possible than go commenting unnecessary mean things. Tsk humans," a fan said.
Another added, "Are you people stupid? Her abs may still be popping through but she certainly has a pregnancy belly. Sarah you look amazing and don't listen to the haters xx."
"OMG God bless you and your family never seen pregnant women like this is amazing to me great work," one fan said.
It is natural for a woman to gain weight during pregnancy and Stage is no different. She recently revealed how much weight she had gained during her second pregnancy.
She shared a photo that shows the scales tipping at 137 pounds and wrote that she had gained 18 pounds so far.