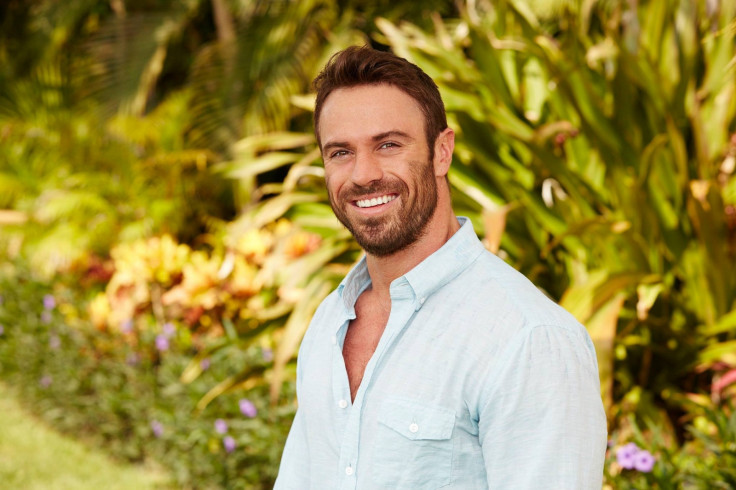 Chad Johnson, The Bachelorette suitor, first came into the limelight with his violent antics on the ABC dating reality show. Although he was evicted pretty quickly by the bachelorette of season 12, JoJo Fletcher, he seems to have continued with his behaviour in his next appearance in the spinoff show Bachelor In Paradise.
The 28-year-old reality TV star was kicked out of season 3 of the new ABC show right after its premiere on Tuesday, 2 August, by the series host Chris Harrison. Post his eviction from the series, Johnson posted a video on his Twitter account apologising for his behaviour with fellow contestant Sarah Herron.
"I apologize. I said something I shouldn't have said, and I did make a mistake. It s***s. What are you going to do?" he said in the clip that he captioned as "I should've never ever EVER said that abt @sarahherrontonight. I was a d**k im disappointed in myself."
In the video posted on the micro-blogging site on 3 August, Johnson addressed the offensive comments he made during his short stay in Bachelor In Paradise. When Herron called out the luxury property agent for his "disrespectful" tone towards women in episode 1 of the current season of the reality show, Johnson shot back with some nasty remarks.
"F**k that one-armed bitch. I don't give a s**t," he said to the dismay of other contestants adding, "Keep sucking that fame d**k."
His vicious comments continued the next morning as well, as Us Weekly quoted him calling Herron an "Army McArmenson". Finally, show host Harrison had to step in to put an end to Johnson's offensive behaviour by kicking him out of "paradise".
"I guess the ultimate decision to send him home was...I wasn't really scared for anybody, I don't think he was going to hurt anybody, although he threatens violence and says horrible things," Harrison was earlier quoted as saying about evicting Johnson.
"He was taking away from everybody's chances to actually make this work. He was just a black cloud hanging over everything. He had really been verbally abusive to some of the staff, some of our crew and was rude to me," he added.