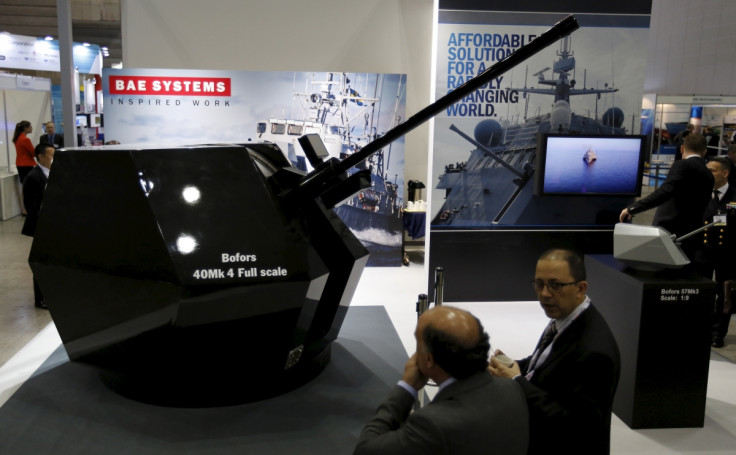 Defence group BAE Systems said its full year sales grew in 2015 on the back of increased deliveries of aircraft to Saudi Arabia, while an improved performance in its naval business and currency movements also provided favourable margins.
In the 12 months to 31 December 2015, the FTSE 100 group posted a 7.16% year-on-year increase in sales to £17.9bn, boosted by a £0.8bn gain in the group's UK division, which was attributable to large aircraft deliveries to Saudi Arabia and sales equipment for the Eurofighter Typhoon fighter jet programme.
Operating profit rose 15.5% from the corresponding period in 2014 to £1.50bn but underlying earnings before interest, tax, depreciation and amortisation (EBITDA) slid 1.1% year-on-year due to the Typhoon production slowdown, which was announced in November, and Australian shipyard impairment and rationalisation charges.
"We have delivered another year of solid performance," said group chief executive Ian King.
"BAE Systems has a large order backlog generated by a well-balanced portfolio of businesses serving the needs of customers in many of the world's larger accessible markets. The group is well- placed to continue to generate attractive returns for shareholders as defence budgets recover and our commercial adjacencies of cyber and commercial electronics continue to grow."
The group forecasts its underlying earnings per share in 2016 to be approximately 5% to 10% higher than in 2015, helped by defence budgets increasing around the world and higher sales in its cyber security and international sales, which are expected to offset declines in the US and UK.
BAE, the world's third-largest defence contractor by revenue, said it will pay a final dividend of 12.5p per share, taking its total dividend to 20.9p, a 2% year-on-year increase. However, underlying finance costs are expected to increase by £35m in 2016, the group said, adding the underlying effective tax rate remains dependent on the geographical mix of profits, but is expected to increase slightly to about 22%.