BAE Systems futuristic guns could help get new orders from the US military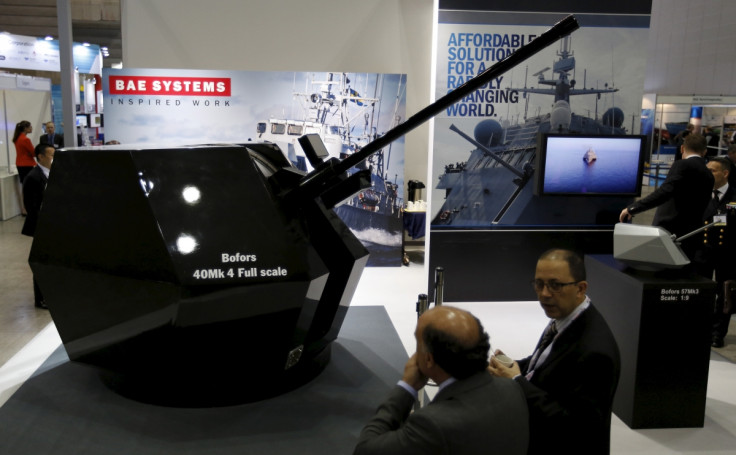 BAE Systems's railgun research could help it land new orders from the US military. This research includes the development of futuristic guns such as its electromagnetic gun, which has the capacity to fire ultra-high speed projectiles over long distances at super-high speeds.
This follows US defence secretary Ash Carter's announcement that he intends "to do more with less" as part of America's £400bn (€521.8m, $581.3m) military budget in 2017. The defence chief also pointed out the work of secretive Strategic Capabilities Office (SCO) that was set up by him four years ago with an intention to find and develop new uses for existing technologies, make it cheaper and ensure that it gets into the hands of its troops faster.
Carter added that one of the priorities for SCO was to adapt technology from "railguns", which neither used explosives nor propellants but fired projectiles at speeds of up to 4,500mph via electromagnetic forces.
"The SCO has got a project on gun-based missile defence, where we're taking some of the same hypervelocity smart projectiles that we developed for the electromagnetic gun — that's the railgun," Carter said, adding the railguns' projectiles would not be used for offensive purposes. Instead, he said, they would be used to defend in conventional systems, where they could be used to shoot down other missiles.
"In this way, instead of spending more money on more expensive interceptors or on new platforms, we can turn past offence into future defence, defeating incoming missile raids at a much lower cost per round and thereby imposing higher costs on an attacker," Carter explained.
Joe Senftle, vice president of BAE's weapon systems business, said: "BAE Systems is applying its expertise and technology to develop a hyper velocity projectile (HVP) using innovative and proven technologies. The HVP is a next-generation, guided projectile that will give the US Navy increased velocity, precision and extended range to address a variety of current and future threats" according to The Telegraph.
BAE has been in the midst of developing new products for the militaries for many years. As recent as September 2015, BAE revealed its next-generation fighter pilot helmet that featured a brand new helmet-mounted display that would deliver digital night vision and the latest target tracking technology. It was understood that BAE was looking to replace traditional night vision goggles with this helmet.
More about BAE Systems
© Copyright IBTimes 2023. All rights reserved.