Benedict Cumberbatch was snubbed for a best actor accolade when it came to the Bafta TV awards despite it being his fifth time being nominated at the ceremony.
The Star Trek Into Darkness actor had earned his nomination for his lead role in BBC miniseries, Sherlock and this marks the third time he has missed out on an award for playing the iconic detective. In the past, he has also received nominations for his supporting part in 2009's historical drama Small Island and his leading role in biographical TV movie Hawking, in 2004.
For 2015, The Imitation Game star lost out to first-time-nominated Jason Watkins, for his representation of the title character in The Lost Honour Of Christopher Jeffries. The two-part drama depicts the real-life 2010 murder case of Joanna Yeates and the way Jeffries fought back against the media that condemned him for a crime he was later found not guilty of.
Cumberbatch has been professionally acting since 2002 but was propelled into stardom in 2010 when he was cast in Mark Gattis and Steven Moffat's reimagining of Sherlock Holmes. Since then, he has become a household name and starred in many incredibly successful movies.
IBTimes UK takes a look back on the times Cumberbatch has lost out on major awards and who beat him in each near miss.
2011 – British Independent Film Award
Nominated for his role in the adaptation of crime, thriller novel, Tinker Tailor Soldier Spy, Cumberbatch was pipped to the post in 2011 by Bleakhouse actor Michael Smiley for his part in movie Kill List.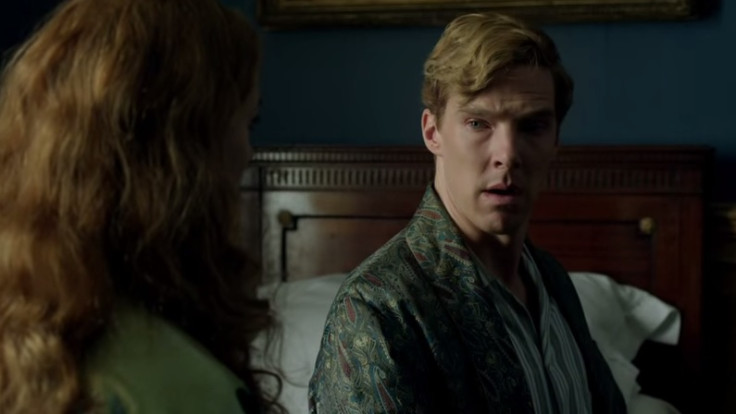 2013 – Primetime Emmy Awards
Cumberbatch lost out to Michael Douglas (Behind The Candelabra) after he gained a nomination for outstanding lead actor in a miniseries or a movie made for television for romance drama Parade's End.
Golden Globes
It must have been a tough 2013, in terms of awards, for the 38-year-old as on top of his snub at the Emmy's, Cumberbatch also missed out on the Golden Globe for a best performance by an actor in a miniseries or a motion picture made for television award due to Kevin Costner winning for Hatfields & McCoys. Cumberbatch was up for the award for his part in Sherlock.
2014 – Central Ohio Film Critics Association Award
Considering how many films Cumberbatch released in 2013, it is hard to believe he did not win actor of the year after being nominated at the COFCA Awards. During that sole year, Cumberbatch starred in several hit films including August: Osage County, The Fifth Estate, The Hobbit: The Desolation Of Smaug, Star Trek Into Darkness and 12 Years A Slave and it was his commended performances in each that inevitably earned him the nomination.
Much to the surprise of his fans and proof that in films quality marginally counts for more than quantity, he lost to Interstellar star Matthew McConaughey, who starred in Mud, The Wolf Of Wall Street and Dallas Buyers Club.
Cumberbatch was also nominated in 2015 for the same award, at the same ceremony. But missed out yet again to Jake Gyllenhaal, whose body of work that year included Enemy, Prisoners and Nightcrawler.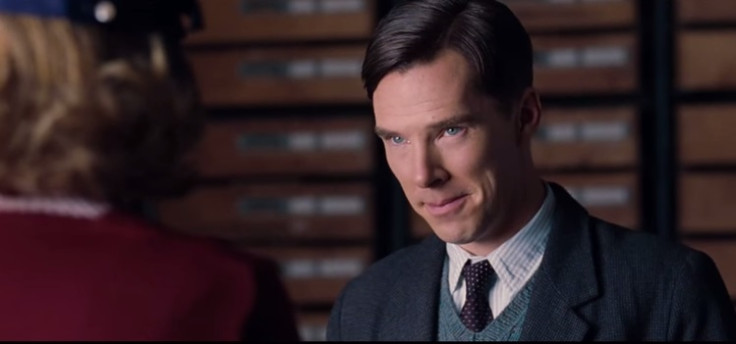 2015 – AACTA International Award
At The Australian Academy of Cinema and Television Arts Awards, Cumberbatch was nominated for best actor for his portrayal of computer scientist and cryptanalyst Alan Turing in The Imitation Game.
The award ended up going to Michael Keaton for his presentation of washed-up actor Riggan in Oscar-winning film Birdman.
Academy Awards
Earlier in 2015, Cumberbatch earned his first Oscar nomination for The Imitation Game. But despite the film's praise, he lost to Les Misérables star Eddie Redmayne, who was nominated for his role in The Theory Of Everything, where he played a young Stephen Hawking.
Cumberbatch was also beaten by Redmayne in the 2015 Golden Globes to the same accolade.