The Baftas 2015 threw up their usual combination of surprises, rambling speeches and an award for Ant and Dec in a star-studded ceremony at The Theatre Royal Drury Lane, London, this evening (10 May).
Both the best actor and best actress categories went to slight outsiders, Georgina Campbell beating off stiff competition from Sheridan Smith, Sarah Lancashire and Keeley Hawes to bag best actress, and Benedict Cumberbatch losing out to Jason Watkins.
Campbell, who won for her portrayal of a teenage victim of domestic violence in "Murdered by my Boyfriend," admitted she was so sure she wouldn't win she hadn't even bothered writing a speech. Gemma Jones, who played Campbell's mother in the series, won best supporting actress.
There was some consolation for Sarah Lancashire - "Happy Valley" was voted best drama series.
Cumberbatch, who lost out to Eddie Redmayne at the Oscars and wasn't present at the awards because his wife is heavily pregnant, had been expected by many to win best actor for "Sherlock" - three new episodes of which will be filmed next spring, writer Stephen Moffat confirmed backstage.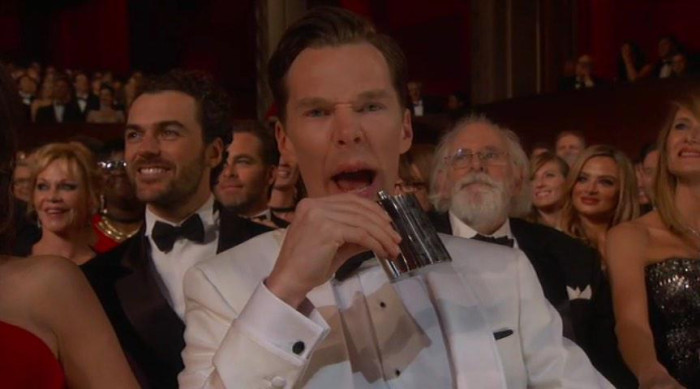 However Cumberbatch was beaten again, this time by Jason Watkins, for his portrayal of Christopher Jeffries, the innocent ex-teacher wrongly accused of the murder of Joanna Yeates. "The Lost Honour of Christopher Jeffries" also won best mini-series.
Legendary Irish actor Stephen Rea was voted best supporting actor for his role in "The Honourable Woman."
Jessica Hynes, who won Female performance in a comedy programme for "W1A," said: "I'm from a single parent family. I'm really worried about the cuts that are coming in state education and to people in low income families, because I don't feel low income means low talent, low imagination or low intelligence."
Jon Snow and host of the show Graham Norton were also popular winners, although the most emotional award was that made to legendary writer and critic Clive James, who was unable to appear in person as he has chronic lymphocytic leukaemia, kidney failure and emphysema.
In a moving video he made for the show James particularly praised the women he worked with in his TV career, saying how proud he was that they had never been "held back" in his production teams.
The full list of winners and nominees