While the British Academy Film and Television Arts awards are usually the least eventful events of the award season given their somewhat tame reputation, Sunday night's show (14 February) certainly had its fair share of notable moments. There were a few surprises during the night – and we're not just talking about unexpected winners.
From an awkward but sweet Kiss Cam starting off the show, to a number of inspirational speeches, IBTimesUK pick out the best moments from the ceremony...
Dame Maggie Smith and Leonardo DiCaprio on Kiss Cam
Seeing as the ceremony was held on Valentine's Day this year, the awards show decided to begin the event by forcing random famous faces in the audience to smooch. Firstly, the camera stopped on Spotlight star Stanley Tucci and American Crime Story's Cuba Gooding Jr, a pair who played along by giving each other a peck.
Another 'couple' who were targeted were Julianne Moore and Trumbo's Bryan Cranston, who indulged the cameras by staging a pretty heavy make-out session. Shortly after, Rebel Wilson and Eddie Izzard trumped them by going all out and locking lips for real.
But the sweetest kiss of the night had to go to the one between Dame Maggie Smith and Leonardo DiCaprio. When the camera showed the pair on the screens above host Stephen Fry's head, Smith looked shocked to see her own face, but DiCaprio took the lead, and gently approached her from one side and gave her a kiss on the cheek. The twosome then proceeded to have a little chat after their embrace. Lovely.
Rebel Wilson's joke-filled monologue
Traditionally the Baftas are the tamest of award ceremonies, with many presenters and winners playing it safe and erring on the side of caution when it comes to getting a laugh whilst on stage. Rebel Wilson however, best known for starring in outrageous comedy moments in films such as Bridesmaids and Pitch Perfect, didn't want to abide by those 'rules'.
The Australian actress took to the stage to present the accolade for best supporting actor, opening with the statement: "It's so great to be here at this really serious event. I have never been invited to the Oscars because as you know they are racist.
"But the Baftas have diverse members and that's what we all want to see in life, isn't it, diverse members," she joked. "Sorry Idris Elba you're making me a bit nervous, I'm just sociologically programmed to want chocolate on Valentine's Day."
"One day I hope to return here to win a Bafta myself. I have already been practicing my transgendered face. Five really attractive men have been nominated and I really look forward to congratulating the winner, although I'm looking forward even more to consoling the four losers."
Stephen Fry's 'bag lady' gag backfires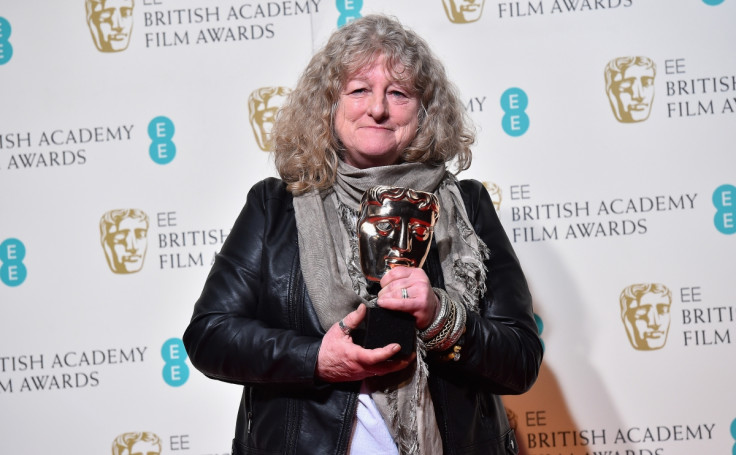 Shortly after Jenny Beavan came up on stage to accept the Bafta for best costume design for her work on action epic Mad Max: Fury Road, she gave her thanks, and as she headed off stage. However, shortly after she walked off, host Fry joked: "Only one of the great cinematic costume designers would come to an awards ceremony dressed as a bag lady."
Safe to say, the quip didn't go down well with audiences at home, who quickly branded Fry a "misogynist" and took to Twitter to voice their disapproval with the comment. After the awards, Fry explained that he and Beavan are actually good friends outside of the industry but that didn't stop the abuse. Fry has since deleted his Twitter account, and many are assuming it's because of the mishap during the show.
Leonardo DiCaprio finally wins a Bafta award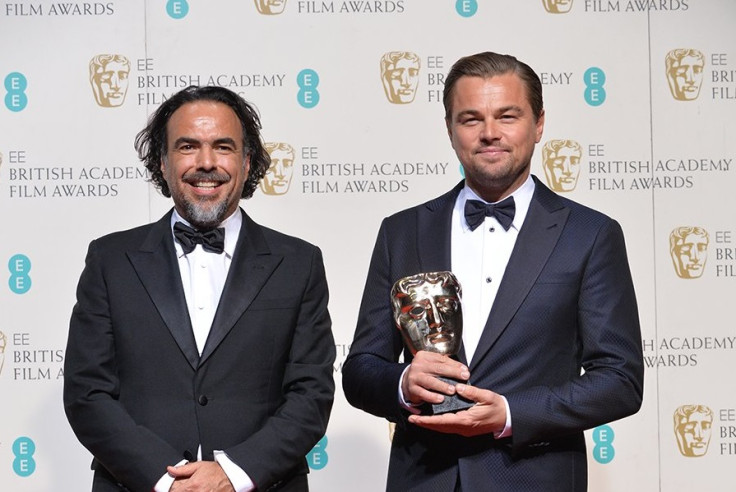 The Revenant star Leonardo DiCaprio scooped his first ever Bafta, having been nominated three times before for his performances in The Aviator, The Departed and The Wolf Of Wall Street.
The 41-year-old, who plays fur-trapper Hugh Glass in the Alejandro González Iñárritu's film, said he was "humbled and honoured" and praised the influence of British actors on his acting career, mentioning in particular, Tom Courtenay, Gary Oldman and Peter O'Toole. He also used his win to wish his mother a happy birthday.
Kate Winslet's super inspiring speech
After earning herself the award for best supporting actress for her performance in Danny Boyle's Steve Jobs, Kate Winslet delivered one inspiring speech. The 40-year-old remembered her beginnings in the industry, saying: "When I was only 14 I was told by a drama teacher that I might do OK if I was happy to settle for the fat girl parts. Well look at me now.
"So what I feel like saying is to any young woman who has ever been put down by a teacher or a friend or even a parent, just don't listen to any of it because that's what I did," she continued. "I didn't listen and I kept on going to overcome a lot of my fears, get over my insecurity and keep doing it. Just keep doing it and believing in yourself."
Cuba Gooding Jr presenting Stephen Fry with a rose
Everyone was certainly feeling the love at the Royal Opera House in London. While it wasn't quite as note-worthy as their kiss at last year's Bafta awards, presenter Gooding Jr presented long-time host Fry with a rose, especially for Valentine's Day.
Tom Cruise turning up as a surprise presenter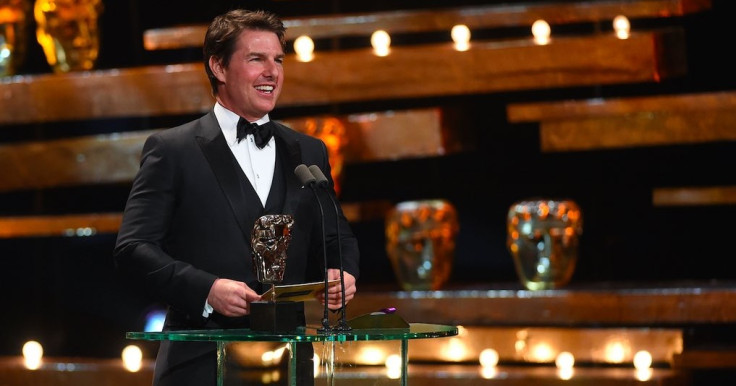 No one really saw it coming as most of the other presenters had been announced a few days previous on the official Bafta website, and Cruise was not up for any awards, but the Mission: Impossible star took to the stage to give winner of the best film accolade (The Revenant) the top prize of the night.
Sacha Baron Cohen being Sacha Baron Cohen
Like Wilson, comedic actor Sacha Baron Cohen chose to tackle the diversity row that has surrounding the Oscars recently in his presentation speech. The Grimsby actor took to the stage to present the award for best actress (which went to an absent Brie Larson for her performance in Room) and stated: "The main reason I agreed to present at this awards ceremony is that Bafta has shown none of the discrimination and prejudice, which is so shamefully on display at the Oscars."
A bold, and seemingly valid statement as of late, but then Cohen softened his punch at the Academy Awards but injecting some humour: "It gives me great pride that every year Bafta makes sure that one of the lead actress nominees is a dame ... Dench. Smith. Jolie."
The closing speech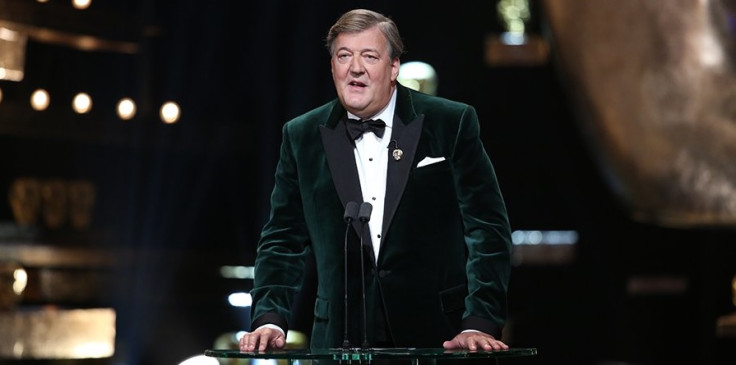 Particularly poignant, considering how many stars of the industry we have lost at the beginning of this year alone including Alan Rickman and David Bowie, host Fry closed the ceremony with a particularly touching speech which focused on the staying power that film has and how the works that many people will have created this year, and any other for that matter, will remain long after they are gone. "Film endures where we don't...Film is forever," he concluded. Very appropriate indeed.
For more entertainment news follow A-List on Twitter @Alistinsider