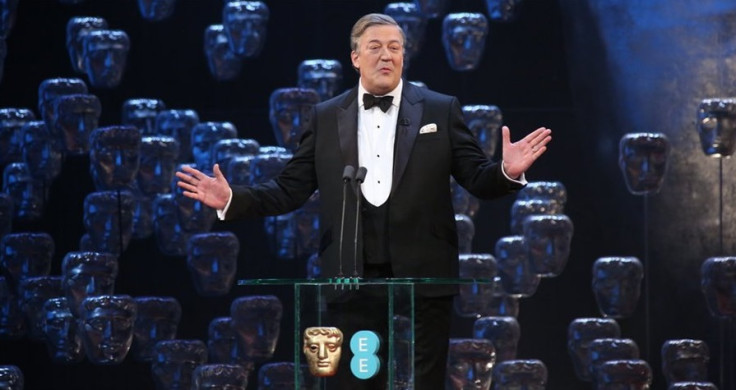 The 69th annual British Academy Film Awards (Baftas) will be held on 14 February at the Royal Opera House in Covent Garden. The ceremony, which is the one of the biggest awards event in the British film calendar, can be watched live on BBC1 at 9pm GMT.
Comedian and actor Stephen Fry will be hosting the ceremony for the 11th time. A special red carpet show before the event, hosted by Angela Scanlon, can be watched on BBC Three at 8.30pm GMT.
Viewers can watch the red carpet and event live on bafta.org.

Fans can also watch the awards ceremony live online on the official

YouTube channel

of Bafta.

For live updates on the award ceremony, keep an eye on the Bafta

Facebook

page.

Twitter

updates can be followed at

@BAFTA

,

@BAFTAGuru

and

@BAFTAGames

. Viewers can also share the best BAFTA moments with #EEBAFTAs, #BAFTAs and #Baftas2016.
Meanwhile, Bafta CEO Amanda Berry talked about the diversity in the entertainment industry amidst the current Oscars race row. She told the Telegraph: "Not enough films are being made with diverse talent in front of the camera. Our industry isn't diverse enough, so the pool of people to draw award winners from isn't diverse enough. I want the awards to be as diverse as they possibly can be. But people can only vote on what they've seen."
"It would be inappropriate for me to say that we've done a better job than the Oscars. I admire their stance. They've said that they're going to make changes. They know it isn't good enough. I don't want to gloat and say we've done better, because it could've gone the other way. I can't control who's nominated," she added.