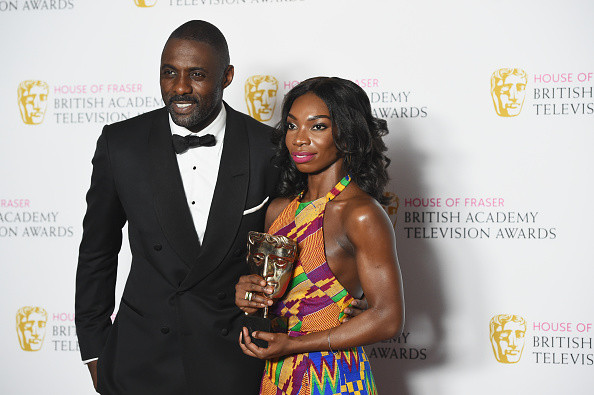 Hollywood stars, wall-to-wall glamour, the best of British talent, and Peter Kay rendered speechless, the 2016 TV Baftas had it all. While Justin Timberlake's unexpected presence had everyone awestruck, it was Peter Kay who stole everyone's thunder without even uttering a word. Winning the award for Car Share, the British funnyman had the audience in stitches as he stood dumbstruck and savoured the moment.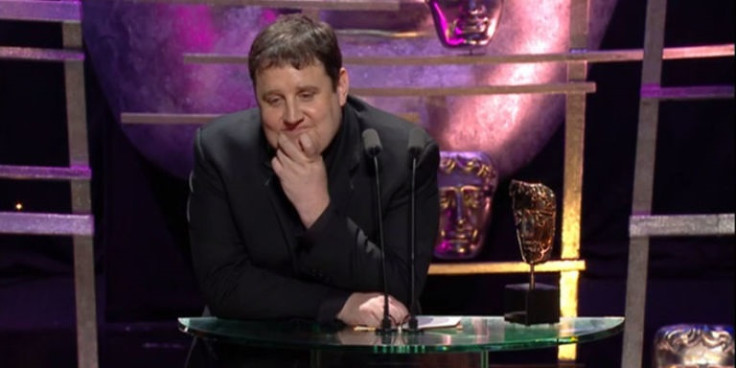 Timberlake also raised a laugh as he and actress Anna Kendrick rocked up at The Royal Festival Hall to present the award for Best Drama, acknowledging that they were "two Americans who've never seen any of these shows." Accepting the award for Wolf Hall, director Peter Kosminsky won a standing ovation for his rousing speech in defence of the BBC.
Tess Daly couldn't hide her surprise as Strictly Come Dancing fought off competition from Adele at the BBC and Britain's Got Talent to win the Best Entertainment Programme. As the team collected the Bafta she said: "Even my daughter told me 'no offence mum, but you've got no chance,'" she joked. "We'll be out for a week celebrating," added a stunned Winkleman.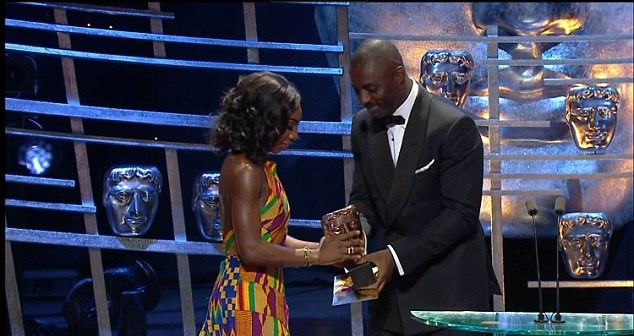 Nursing a sore throat, Idris Elba promised he wasn't drunk, as he presented the award for Best Female Performance in a Comedy to Michaela Coel. The 28-year-old, who writes and stars in Channel 4's Chewing Gum was overwhelmed to win the coveted trophy. "I'd like to pay my respects to Victoria Wood," she began. In a heartfelt speech she offered words of encouragement for young people aspiring to forge a career in entertainment. "You are beautiful, embrace it, you are intelligent, embrace it, you are powerful, embrace it."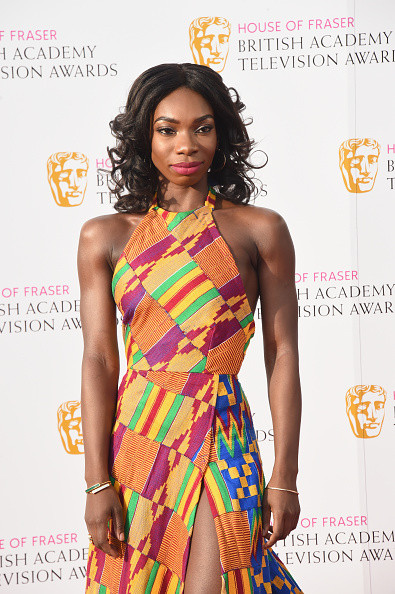 Josh Hartnett made the surprise admission that he is a fan of The Great British Bake-Off, revealing that he spent a marathon 12 hours watching the nation's favourite baking show, much to the amusement of Mary Berry.
The Best Supporting Actor award went to Tom Courtenay for his evocative performance in Unforgotten. Beating Sir Ian McKellan to the award he said: "I'm rather surprised. I was taken aback to be introduced on the ITV Good Morning show as a veteran actor which didn't seem right. It wasn't so long since that I was most promising newcomer," he joked.
Channel Four's answer to Blind Date with dinner thrown in, First Dates, took on last year's winners Gogglebox, I'm a Celebrity and The Secret Life of Four, Five and Six-Year-Olds to win the award for Constructed Factual category.
"The only reason why I'm doing First Dates is it's a good programme made by good people, it's got good intent," said the always dapper Fred Sirieux. "It's been a great learning curve for me and it reminds me of what's important to me in life, in business, in love – to have a clear vision and common values, to make a clear effort and compromise."
In the battle of the soaps, it was Eastenders' night. Supported by Adam Woodyatt and Laurie Brett, Dominic Treadwell-Collins accepted the award thanking "everyone at Elstree, the most amazing team who work so hard every day of the week."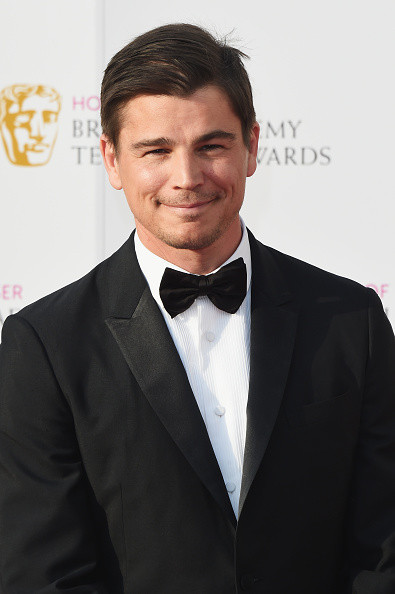 The Great British Bake-Off was already a dead cert to win the award for Features and Mary Berry already had Josh Hartnett's vote. Accepting the award with Bake-Off Queen Nadiya, Mary said: "It all started with a bit of baking in a tent. The programme is all about wonderful amateur bakers making fantastic cake. So thank you Anna Beattie for creating the Bake Off and the BBC for commissioning a show that we are enormously proud of."
Nadiya, who won the nation's hearts with her inventive bakes and her warm personality described the show as "one of the most amazing things I've ever done. I'm honoured to be part of the show. It's the best show ever and long may it continue."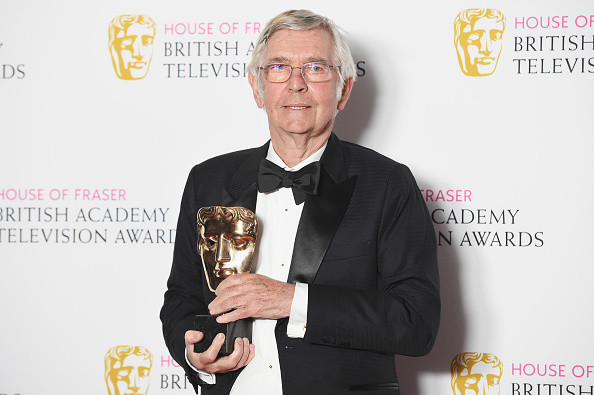 Peter Kay won a second Bafta for Car Share and this time the comedian made up for his earlier lack of words. "It's two people in a car, just talking," he said in disbelief. "Who'd have thought it in this day and age. It's just nice to make people laugh – simple as that, it's lovely."
Winning the night's top prizes for Best Actress and Best Actor it was no surprise to see Suranne Jones take the award for Dr Foster and Mark Rylance win for Wolf Hall. "This is such a big moment for me and I've got terrible baby brain," said Jones. "I can't remember my own name never mind anyone else's."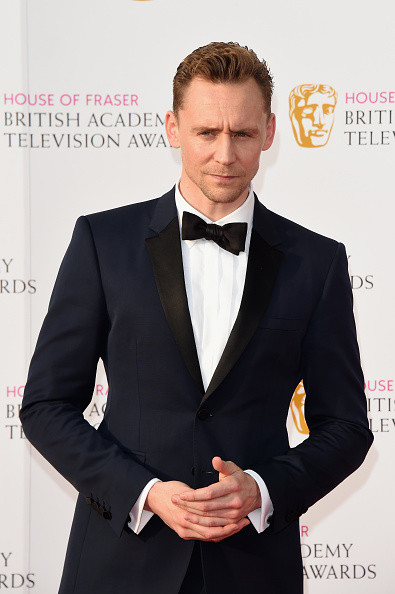 Paying tribute to his director Rylance said: "You've seen the lion of a director that we have on Wolf Hall. He's also the only director I've ever worked with who visits every cast member at six or seven in the morning. We're a nation of storytellers and we're admired around the world for it and long may that live and long may that be a privilege of the people here without having to watch commercials," he added.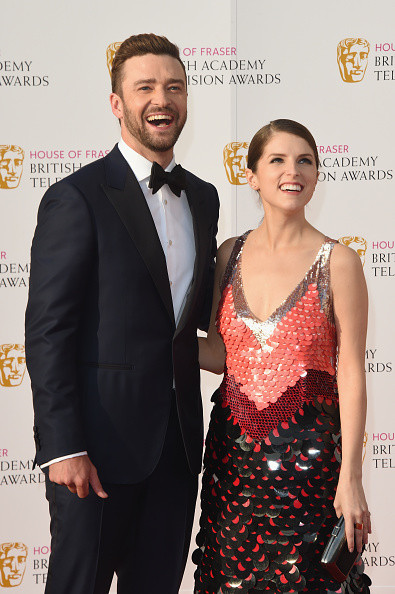 And closing the ceremony was the presentation fo the Alan Clarke Award to Sir Lenny Henry. Receiving a standing ovation, the co-founder of Comic Relief and star of The Lenny Henry Show, Tiswas and Three of a Kind, he began by paying tribute to his mum. "I never dreamt my work would be recognised in this way. Throughout my career I've received support, advice and inspiration from some brilliant people. Because I've been around for so long there are too many people to thank and this speech would last longer than a BBC charter renewal negotiation." But first..."GOD BLESS YOU MUM."
He also addressed the ongoing diversity debate which was alluded to throughtout the evening. "All the people who've campaigned to support diversity in this industry. Since I was 14, television has been my life," he said.
"I believe British TV is the best in the world and if it feels like I'm banging on about diversity, it's because I believe in increasing it so all the 14 year-olds glued to their phones who want to work in TV irrespective of their race, gender, class can achieve that ambition. If we do this we will make this fantastic industry even greater. So please, let's keep working together to make this a reality. Let's create a coalition of the willing and please, let's put it in the charter."
The event also paid a poignant tribute to those much-loved TV personalities who we lost in the last year.
The BBC was the biggest winner of the night winning half the awards. And while The TV Bafta's was a fitting celebration of the best in British television today, it also looked forward to the great, diverse young talents of the future.