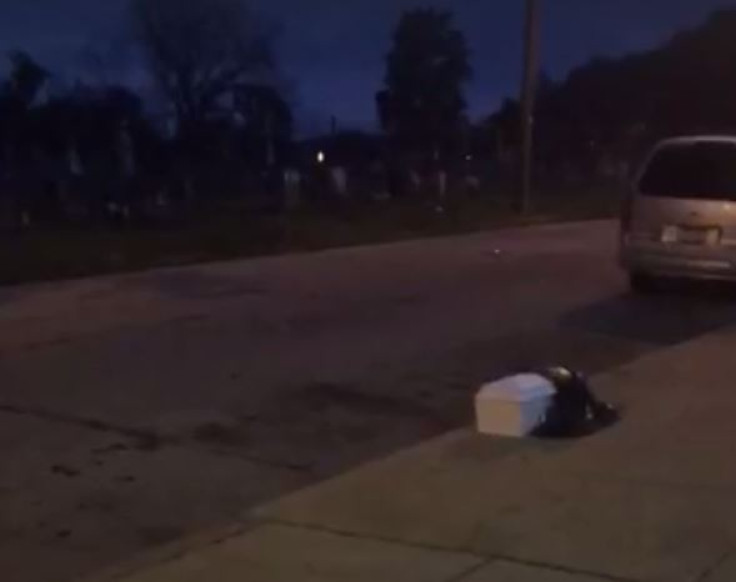 Police are investigating a disturbing discovery in North Philadelphia, Pennsylvania, after organs belonging to a child were found in a small coffin left on a sidewalk.
Police were called to the 3000 block of West Clearfield Street just after 9pm on Monday (3 July).
Officers arrived to find a small, closed coffin containing a plastic bag of what a medical examiner would later confirm as two human organs from an infant.
"The coffin appeared to be a fresh coffin," Philadelphia Police Chief Inspector Scott Small told 6ABC Action News. "It was possibly taken from a funeral home or possibly dug from the ground from a fresh grave."
Saying the coffin was recently pried open, he added: "What's unusual is inside the coffin, other than the bag of organs, there was no body.
"There have been cases where people take remains or human bodies for whatever unusual reasons they decide, but we're going to look into that."
Police searched two nearby cemeteries but there was no evidence any graves had been disturbed.
They are also contacting local funeral homes to determine where the casket and organs came from, why they were taken and who was responsible.
One member of the public who found the casket said he couldn't believe his eyes.
"I was pretty shocked," said Chris James. "It looked like something straight out of a thriller.'"
He added: "We didn't want to open it because we didn't know what was inside – we didn't know if it was toxic waste in there, it could be anything. "
The casket and child's remains are currently with a medical examiner pending further investigation.