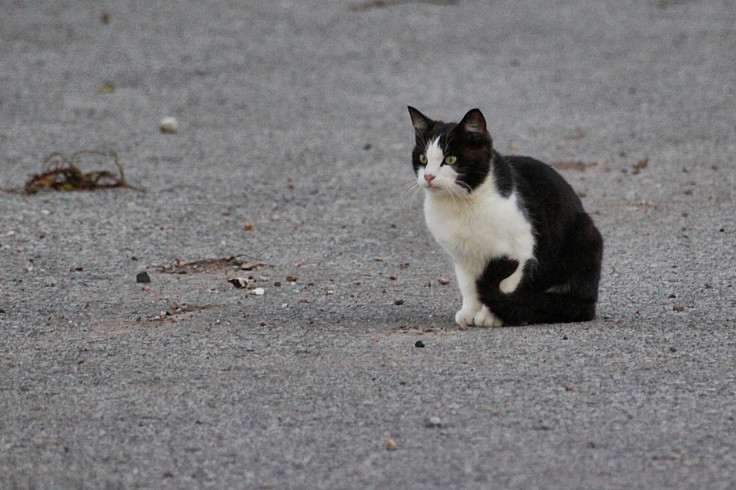 A man has been jailed for three months after his kitten died from horrific injuries.
Kristian Murphy, from the town of Wallasey in Merseyside, was sentenced to 12 weeks imprisonment after he was found guilty of causing unnecessary suffering to his black cat Bagheera for over two months.
Bagheera died in September 2016 after he was brought into the vet with severe injuries to his head, thigh bones and ribs. Due to the severity of his injuries, the cat died before treatment could be given, Wirral Magistrates Court heard on Monday (4 September).
The kitten had ended up at the vet's twice in the month before his death, with serious injuries to his face and legs.
Murphy, 25, told the vet that the cat sustained the injuries after falling off a sofa.
After Bagheera's death, the vet contacted the RSPCA and Inspector Alfred Joynes seized the animal's body. A postmortem confirmed that the animal's injuries were inflicted by several acts of physical violence.
Inspector Joynes told the court that Bagheera had suffered "catastrophic injuries".
"This kitten was completely vulnerable and put his whole trust in him and he abused that trust by inflicting horrific violence on him," he said. "It's really upsetting for me as I'll never know exactly what happened behind closed doors and it's so frustrating when you can't help the animal involved because sadly Bagheera's injuries were so severe that he died before we even got there."
"Murphy always had an explanation but the vets felt that these injuries were not consistent given the history and when investigated by a specialist on non-accidental injury he found that Bagheera's injuries had been a result of physical abuse at his hands," he added.
Murphy pleaded guilty and was sentenced to 12 weeks in prison and banned from keeping pets for five years upon his release.