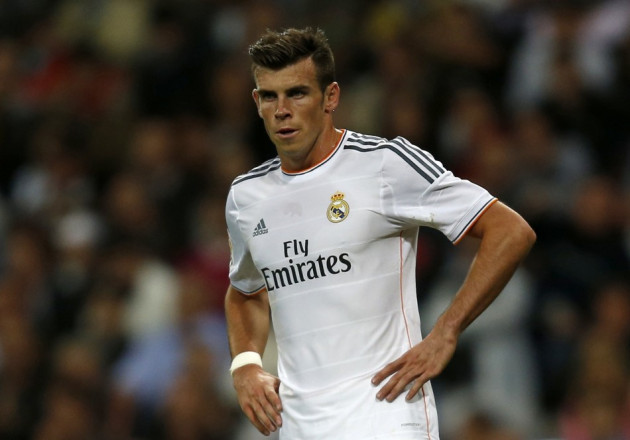 Gareth Bale and Xabi Alonso, both of whom are currently unavailable through injury, are fighting to be fit for Real Madrid's clash against Barcelona in La Liga. The game is scheduled to take place on Saturday, 26 October at the Camp Nou.
The return of Alonso would give a much-needed boost to Madrid's midfield. The Spain international was on schedule to return at the start of the season after a groin operation in the summer but regrettably fractured his metatarsal before the start of the campaign. Now back in training, Alonso still suffers from groin problems. The former Liverpool player is keen to let the injury heal completely before making his return. With the game against Barcelona in two weeks, Alonso is working towards being fit.
Bale is currently suffering from a thigh problem but is expected to spend the next two weeks recovering for the game, despite being called up by Wales for international duty. Manager Carlo Ancelotti is calm over the player's fitness problems.
"We are not worried, he has not played because of muscle fatigue and it is nothing special," Ancelotti is quoted as saying by the Guardian. "He is waiting to recover his optimal fitness. He was not at 100% but he will get there because he has 15 days of rest and then will be ready."
Madrid, after three abject displays in La Liga that included two last minute victories and a loss to Atletico Madrid, will be hoping to bounce back against their arch rivals Barcelona. Bale and Alonso being fit will surely boost their chances, as will an improvement in form of Karim Benzema.
The Frenchman is coming under heavy criticism for a perceived lack of effort in games. He is also in the midst of a goal draught for his national team, having not scored for France in 1,217 minutes of football. However, he insists that the goals will come and the recent paucity is not due to a lack of effort. The striker also believes that, unlike other center forwards, his game is not catered towards topping goal scoring charts.
"It's a part of a football player's career," Benzema is quoted as saying by Marca. "There are times like this. What you have to do is keep on working, and not give in. This isn't going to last 10 years. One day it'll end. I don't have problems creating goal opportunities, now it's just up to me to convert them".
"I don't think it's a matter of attitude," he continued. "I have to start to work defensively, but I know that above all my main job is to score goals. I run 10 kilometers a game, and so feel that this criticism is undeserved. I run a lot."
"There are various types of number 9. There are those that don't score so much, but that offer other things. I´m in that group. I don't have it in my head to score, I have it in my head that my team must win. If I score, all the better. Although of course, it is better if I do score".