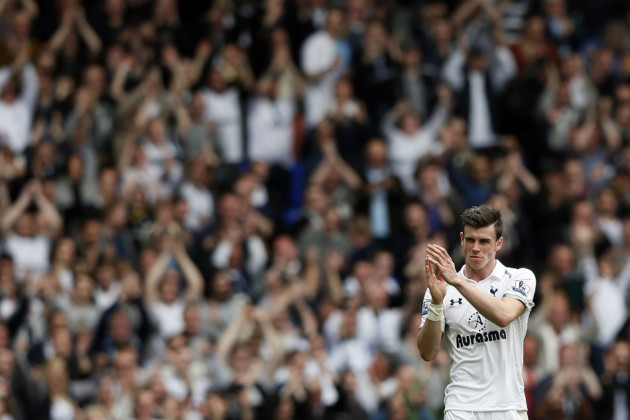 Frankly there is only one way to begin today's column and that is by declaring that Jose's coming home. The Special One just wants to be loved and clearly that means a return to Chelsea. Much like an army veteran's homecoming after a mixture of glorious success and painful failure, Mourinho is certain to feel a warm embrace from his favourite sons John Terry and Frank Lampard, while his bitter brother Roman Abramovich begrudgingly offers him a hearty handshake.
Continuing with the army analogy, Mourinho is going to be armed with a £100million WARCHEST so that he can crush those pesky sides from Manchester. His weapons of choice , Everton's Marouane Fellaini, Atletico Madrid striker Radamel Falcao and Bayer Leverkusen forward Andre Schurrle.
With all that extra firepower in west London, Manchester City will clearly have to respond by fighting fire with fire and that's why they are ready to spend a heft piece of change on Shakhtar Donetsk's Brazilian midfielder Fernandinho. An offer of £23million should do the job, but will it be Roberto Mancini competing with Mourinho in the fashion stakes come August. Not if the Mirror have anything to do with it, they reckon Malaga boss Manuel Pellegrini could take charge at the Eithad next season after his heroics on a shoe string budget in Spain.
Staying on the continent, Zinedine Zidane has delivered a warning to Tottenham by declaring that Real Madrid would not be put off by Gareth Bale's £60million price tag. "Tottenham could command £40m, £50m, maybe even £60m for him," said Zidane. "It is a lot of money - but there are maybe three or four teams in the world that can pay that sort of transfer fee - and it won't put them off. A player like Bale can be the difference between a big club winning the league or Champions League." Spurs, you now know what to expect.
Meanwhile we have a rare day when Luis Suarez isn't making the headlines for Liverpool as the inconsistent scousers are linked with a host of players in the summer transfer window. Barcelona defender Martin Montoya and Ajax superstar Christian Eriksen are supposedly on the radar but why do we have the impression that the rumours Reading centre-back Alex Pearce will move to Anfield are perhaps more believable. Let's face it, we're all just wondering when Brendan Rodgers will finally reveal the names of the three players that have let him down this season. Our money's on Martin Skrtel.
Finally it's back to west London where Harry Redknapp is determined to keep hold of his top, top player - who he previously couldn't wait to kick out the door at Tottenham - Adel Taarabt. The QPR boss will demand £15million which, let's face it, no-one will pay, while Loic Remy and Julio Cesar casually sit back and wait for the offers to flood in. Poor old 'Arry.