A US couple have been jailed for 28 years over the murder of a woman whose body was stuffed into a suitcase in Bali.
Heather Mack, 19, from Chicago, was given 10 years for her part in the murder of her mother Sheila von Wiese-Mack at the St. Regis Bali Resort last August. Staff found the victim's battered body in a suitcase in a taxi.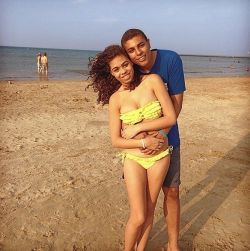 Mack's boyfriend Tommy Schaefer, 21, also from Chicago, was jailed for 18 years for the 62-year-old's murder during the trial at Denpasar District Court in Indonesia.
He claimed he was defending himself during an argument with Von Wiese-Mack who was upset about her daughter's pregnancy.
Sentencing Judge Made Suweda said: "Taking into account Chapter 340 of the criminal code and other related laws, (the panel) declared that the defendant Tommy Schaefer has been legally and convincingly guilty of committing premeditated murder."
He described Schaefer's deeds as "sadistic" – but said his politeness and remorse during the trial spared him from a heavier sentence.
Von Wiese-Mack was the widow of highly regarded jazz and classical composer James L Mack, who died in 2006.