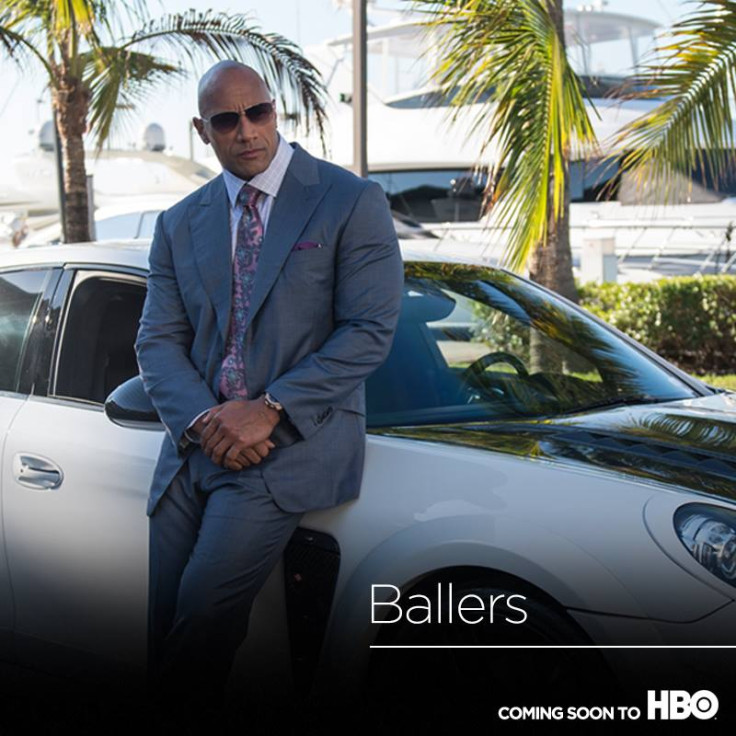 Dwayne 'The Rock' Johnson plays a superstar football manager in HBO's new series titled Ballers.
Johnson stars as the retired footballer-turned-manager Spencer Strasmore. He will be joined by Omar Benson Miller who will be playing the role of Charles, a former athlete who's optimistically searching for the next step in his career.
The show also features Denzel Washington's son, John David, playing the role of the highly competitive sports star called Ricky, and comedian Rob Corddry as Joe, a financial adviser who's willing to go out of his way to fit in the world of pro athletes.
Johnson will be producing the show with stars Mark Wahlberg, Hiram Garcia, Evan Reilly, and Danny Garcia. Peter Berg will direct the series which is based on the script written by Entourage executive producer Stephen Levinson.
The Rock has also shared a picture of himself from the show's sets, and wrote "Our new HBO show, "BALLER$" is dope. Coming soon.."
Here is the official synopsis of the show released by HBO:
Below is the official synopsis of the premiere episode titled Pilot:
The newly released trailer of the premier episode shows Dwayne Johnson with the Miami-based players as they attempt to explore their options off the field. The series would feature both retired and current footballers, who get involved in the lucrative financial world in Miami.
The show premieres on 21 June at 10pm on HBO.