The Baltic States, including Lithuania will ask for additional security measures from Nato as Russia plans to stage a large military exercise in September, Lithuanian president Dalia Grybauskaite said.
"We see that risks are increasing, and we are worried about the upcoming Zapad 2017 exercise, which will deploy a very large and aggressive force [on our borders] that will very demonstrably be preparing for a war with the West," Grybauskaite said after talks with her counterparts from Latvia and Estonia.
"This means that we will be talking with NATO about creating additional standing defence plans, about stationing additional military means and about creating a faster decision-making process", she added.
At least four battle units consisting of 1,000 soldiers each have been deployed by Nato to the Baltic states and Poland. Latvia, Lithuania and Estonia have felt especially vulnerable since Russia annexed Crimea in 2014 and backed pro-Russian rebels in eastern Ukraine.
In September 2016, Moscow announced its plans to stage the Zapad exercise near its western borders. Russia on Thursday, (9 February) repeated its position that the Nato deployment in Poland, Germany and the Baltic states posed a threat to its national security.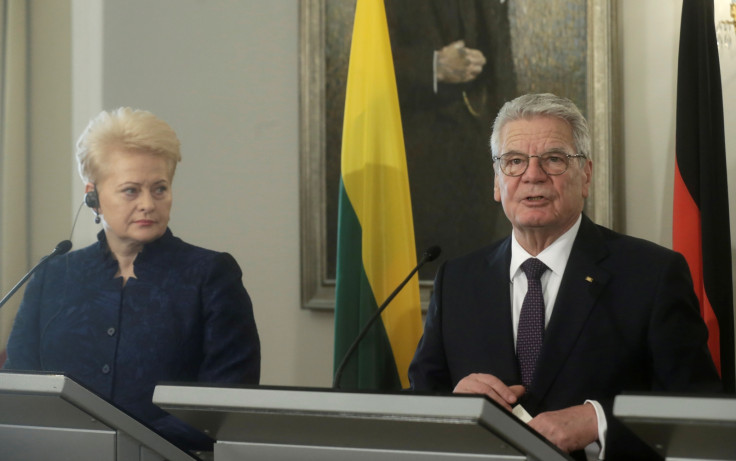 Lithuania's defence minister Raimundas Karoblis said that Nato should be ready to diffuse any provocations during the Zapad exercise.
"The presence of such a large amount of troops next to our borders, of course, creates some risks. We will take counter-measures, including with our allies, to avoid any provocations," he said.
"It is clear that Russia wants to re-establish its domination, to change the defence system in Europe. It is already a threat for central Europe, particularly for the Baltics," Karoblis added.
However, Russia denies having an aggressive agenda.
The three Baltic states are expected to lobby US Defence Secretary James Mattis in Munich next week to keep the US contingents that were deployed after Moscow's annexation of Crimea.