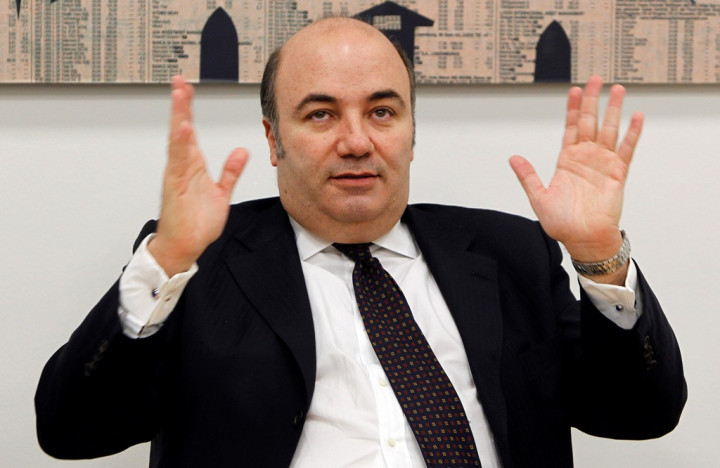 Troubled Italian lender Banca Monte dei Paschi di Siena (MPS) does not plan to pursue tie-ups post its successful rights issue, chief executive Fabrizio Viola has said.
Viola also said that he does not have any news regarding the identity of any new shareholders following the cash call.
Shares in MPs, which is the world's oldest bank and the third largest in Italy were trading 3.89% higher at 11:30 CEST in Milan on 1 July.
"We are not looking for and will not look for tie-ups. The plan envisages stand-alone growth," Viola told Italian daily Il Sole 24 Ore.
"For sure the shareholder base at MPS has become very fragmented and investors are certainly fully aware of this," he added.
MPS, in a 30 June statement, said it will repay in cash €3bn ($4.1bn, £2.4bn) of new financial instruments, and the interest accrued in 2013, in the wake of its June rights issue.
MPS completed its highly dilutive rights issue on 27 June, 2014, leaving it as a potential takeover target.
The bank raised €4.99bn through a sale of new shares during the rights offering period, which commenced on 9 June, according to a separate statement.
The rights issue was a necessity. Failure to do so in 2014 would have resulted in the nationalisation of the bank, with the Italian government converting state loans into equity.
As of 14 May, asset manager BlackRock was the single largest shareholder in the bank with a 5.7% stake. The MPS Foundation held a 3.1% stake in loss-making Banca MPS from the 33.5% it held in late 2013.
LatAm Investors
In May 2014, Italy's central bank authorised the sale of a 6.5% stake in the Italian lender to two Latin American investors.
Bank of Italy's authorisation, which followed that granted by Italy's Treasury, allowed the MPS Foundation to offload a 4.5% stake to Fintech Advisory, a US-based fund owned by Mexican businessman David Martinez, and a 2% stake to BTG Pactual Europe, a unit of Brazilian bank BTG Pactual.