What gets written on a corporate Twitter account these days seems to have an inverse relationship to its corporate influence: the more trivial the tweets, the more that company seems to get away with.
Twitter, which started out as an odd space for pimply-faced teenagers who grew up on text-speak (GR8!) with short attention spans has blossomed into a fully-fledged platform for the corporate PR machine. It seems we all speak hash-tag now and companies know it as they jump on the bandwagon to "join in a conversation" and "build relationships" with their customers.
Thus, a staggering 239,000 people follow the Cadbury's UK Twitter feed for such banal banter as: "What came first: the mini chicken or the mini egg?"
While there are occasional twitter corporate takedowns, few on twitter pay any real attention to the actual behaviour of a company, let alone one that provides the delights of chocolate.
On 6 April, the business press reported on Cadbury's most recent tax evasion scheme – allegedly using a phantom factory to swindle developing country India out of £61m.
The Twitter-sphere, however, all but ignored it in lieu of tweets like "i just got 4 creme eggs in a 5 pack?? I feel sad :( " - to which Cadbury replied with a heartfelt apology..."oh noooooooo.....sorry about that! We'll investigate!"
Unsurprisingly, there were no tweets from Cadbury to the tune of: "jobs cut in Bournemouth?! Oh nooooooo sorry about that! But we can send u a gift basket of chocolate goodies! #ourbad #betterlucknextime"; or "Keep eating our chocolate India, and we'll repay you with capital flight! #onlyloserspaytax".
Because having a broken Cadbury egg sorted is more important than access to healthcare, or public education or gainful employment.
That's not to say that Cadbury doesn't care about its social responsibility. Back in January, Mondelez India, Cadbury's owner, launched a CSR initiative, Shubh Aarambh, meaning "new beginnings" to address the development needs of children in India by promoting healthy, active lives in 65 poor villages where cocoa is grown. Of course in rural Indian villages, especially smaller farming households, under-nourishment is a far more likely occurrence than obesity, but never-mind that pesky detail.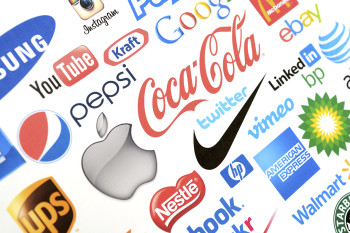 Cadbury was one of the first larger brands to convert some of its products to Fairtrade, at least in the UK. A separate Twitter moniker, Cadbury Fairtrade boasts "Cadbury Dairy Milk is Fairtrade and tweeting all the way to certification and beyond". But unlike its sister site, it only has 3,500 followers.
Cadbury knows that social responsibility only matters if people are looking. In the UK, where over 90% of consumers are aware of Fairtrade, they took the hit and converted Dairy Milk cocoa to ensure farmers in Ghana were paid more fairly.
In India though, the company has 55% of the chocolate market and it has failed to offer Fairtrade products to its well-off urban consumers. It prefers to pay farmers as little as it can get away with while evading tax, leaving Indian farmers to rely on Cadbury-dictated PR handouts from their CSR programme instead of sustainable livelihoods. So much for "beyond".
It's well known that Cadbury used to stand for social responsibility, with its founding Quaker fathers priding themselves in looking after their workers and their community.
George Cadbury, upon building the worker's garden community in Bournemouth, once famously said: "But if each man could have his own house, a large garden to cultivate and healthy surroundings – then I thought, there will be for them a better opportunity for a happy family."
One has to wonder what he would be tweeting on behalf of the company his father founded, today. Possibly this: "140 characters can't express the profound sadness I feel about how my company has treated its workers both at home & abroad. #notinmyname".
That, of course, would be too honest for any company, let alone the ones now manhandled by the likes of PR twitter mania.