No doubt your eyes glazed over earlier this week at the news that a deal on climate harming emissions was reached at a UN summit in Peru, paving the way towards an agreement in Paris next year to replace the soon-to-expire Kyoto Protocol, the original deal that was to save us from the perils of a changing climate brought on by human activity.
And no doubt the llamas humming outside on the Peruvian hillsides were oblivious to such things, perhaps intuitively wondering why they were feeling a little warmer and thirstier than usual, facing drought and higher temperatures as the sensitive Andean rainforest recedes into memory.
For this, the 20th COP (or Conference of the Parties of the UNFCCC) - the annual gathering to discuss global climate policy - quelled any sense of the plight of the poor llamas, perhaps aware of the fact that nobody other than a few policy nerds, pay attention to their dithering.
Does the text of a climate agreement matter? Since 1992 - the point at which the UNFCCC was first agreed and signed by 154 countries, laying the way for what was to become the Kyoto Protocol just a few years later - more hot air has been spewed through the mouths of some negotiators than has been saved in the form of CO2 reduction.
Little has changed in the intervening years. Putting aside the usual climate change denying loonies, even Canada - the country formerly known as "friendly" and "environmental" - pulled out of the agreement, recognising it was all a bit of a pipe dream.
Word has it that they're preparing business plans for exporting fresh water from the melting glaciers of the Arctic, to the dry climes of California, retaining its status as a natural resource economic powerhouse, whatever the weather.
Attending COPs must feel a bit like being in the movie Groundhog Day: it's like we've been here again and again.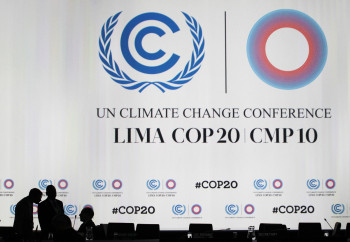 In the latest time loop, countries have once again agreed to retain a goal to keep temperature rises to 2 degrees. Only this time, that agreement is informed by the fact that we're already well on the path to a 4 degree rise unless you, and me, and a few billion other people stop using all fossil fuels by Christmas.
The new agreement also wants to see the world have net-zero emissions by 2050, though no commitment on how this will happen or precisely when, is given. We've put it off for the past 20 years, so why not another 30 or so? Cross your fingers and your toes and let your kids deal with the fallout.
Meanwhile, the lead-up to Paris has agreed that wealthy countries will help developing ones to fight climate change. Rich countries, it seems, found it was all just a bit too much effort to keep to the original plan, which was for the likes of Japan and the US and Europe to reduce their own emissions more than others.
The principle was one of acknowledging the West caused the problems in the first place; poorer countries had little to do with the state we're in and weren't even consuming enough energy to meet their developmental needs. On top of that, they're the ones feeling most vulnerable to the impacts.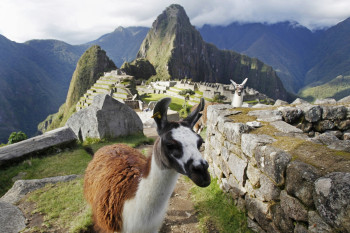 What will now happen in practice is richer countries, through some sort of Faustian agreement, offset their own responsibility. They will pay or, better still, loan money to poorer countries to avoid energy emissions, meaning poorer countries don't get to have lights at all, while the West can party all night, every night.
With the exception of the 2 degree aspiration, perhaps the new deal is, at the very least, a bit more honest. We don't have to expect it to deliver at all, so we won't be let down.
They've axed the use of the word "shall" – a word that is more mandatory in its intent, replacing it with the word "may". As in: "I may be faithful to you in marriage, darling, but I may not. Depends on my mood." Kyoto shows that there is no guarantee that having a "shall" in a global agreement will alter the future course anyway.
But I don't want to leave people without a sense of hope. Oil prices, you see, are falling. And this blogger is optimistic that it's a sign that we could possibly, just possibly, be moving away from the fossil fuels that condemn us, and llamas, to a precarious fate.
With prices falling so rapidly, a record number of UK oil companies are going bust. The reasons cited are about over-supply, economic slowdown and geopolitical conspiracy but, nonetheless, it makes the production of tar sands, the highest polluting fossil fuel of all, from the Kyoto-rejecting Canada, unviable.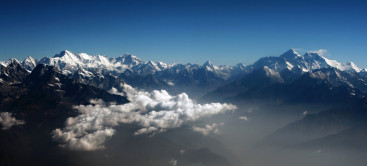 And we're finally starting to see waves of divestitures of oil company stocks, as pension funds are pressurised into more ethical investing; or perhaps, seeing the economic writing on the wall: that lower returns are inevitable.
For Christmas, therefore, my glass is half-filled with cheerful dreams that whatever emerged from an airless convention centre in the Peruvian capital, or next year in Paris, is irrelevant, and that real action on climate will ultimately lie elsewhere.
Rational people see the extreme weather events we're having, and at the local and in some cases, national level, transformation is more likely. I have, however, asked Santa for a seaworthy boat and my own personal desalination plant, just in case the next 20 years are resonant of the last 20.