Two people have been detained following a deadly attack on a café in Bangladesh's capital of Dhaka, during which 20 hostages and two police officers were killed on 1 July. One of the men was initially thought to be a rescued hostage, however, he is now being held as a suspect alongside one of the gunmen.
Footage of the attack filmed by eyewitnesses from nearby buildings has revealed that the "hostage" could have links to the attackers. Meanwhile, one of the dead gunmen has been identified as the son of a governing party politician after his parents recognised him in photographs of the attackers published in the media.
The Islamic State (Isis/Daesh) terrorist group has claimed responsibility for the attack, however, the Bangladeshi government has disputed this. Instead, it has named five of the men as members of a local banned militant group.
Speaking after the attack, Home Minister Asaduzzaman Khan said: "They are members of the Jamaeytul Mujahdeen Bangladesh (JMB). They have no connections with the Islamic State."
Khan added that the gunmen made no demands during the attack and that three of them were under the age of 22 and had been missing for six months. Six of the attackers were killed during the 12-hour siege on the Holey Artisan Bakery café in Gulshan, Dhaka.
The father of a rescued hostage has since revealed that the terrorists were torturing anyone who was unable to recite a verse from the Quran. His son, Hasnat Karim, was held hostage inside the café for more than 10 hours before being rescued.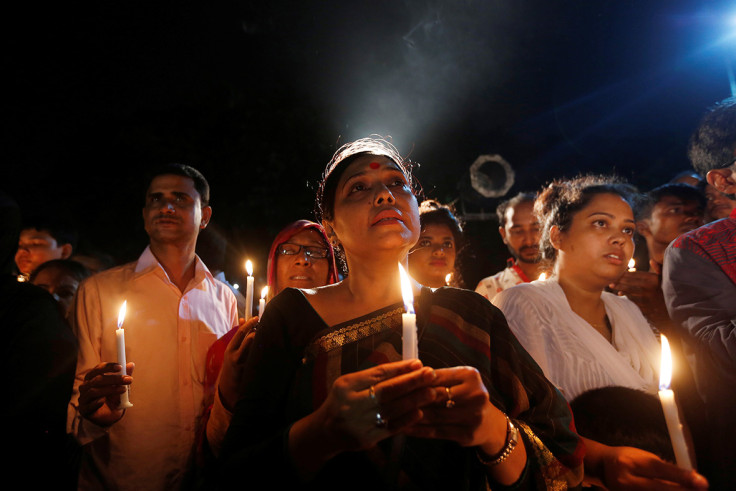 Rezaul Karim, Hasnat's father, told Bangaldeshi media: "The gunmen were doing a background check on religion by asking everyone to recite from the Quran. Those who could recite a verse or two were spared. The others were tortured."
Prime Minister Sheikh Hasina called for a two-day state of mourning in Bangaldesh for the victims, who included nine Italians, seven Japanese, three Bangladeshis and one Indian teenager. The prime minister condemned the "extremely heinous act" and dismissed the attackers as having no religion.