A senior Islamic extremist was hanged to death on Sunday (16 October) in Bangladesh's southern city of Khulna, prison authorities have said. Asadul Islam, 42, the leader of the banned Jamayetul Mujahideen Bangladesh (JMB) group was executed for his role in the 2005 blast that had claimed the lives of two judges.
According to authorities, JMB is the same group responsible for the 1 July Dhaka cafe attack in which a number of people, mostly foreign hostages, lost their lives. The country has launched a crackdown against Islamist extremists following the carnage.
"He was hanged to death at 10.30pm (12.30am Singapore time Monday) in Khulna jail," Khulna police commissioner, Nibhas Chandra Majhi, told AFP. There was heavy security around the jail area to avoid any kind of violence,he added.
Islam — also referred to as Arif — was one of seven senior JMB members, who were sentenced to death for the 14 November 2005 bomb attack. He was sentenced in absentia as he had been on the run.
Six of the seven members, including JMB's founder Shaikh Abdur Rahman, were executed in March 2007 by a military-backed caretaker government under a nationwide operation on Islamic extremists. Arif was sentenced nine years later after his detention in July 2007. Since then, he had been in Khulna jail and in August, his final appeal against the execution was dismissed by the Supreme Court of Bangladesh.
A prison official told AFP that Islam had refused to seek presidential clemency — his last chance to stop the hanging.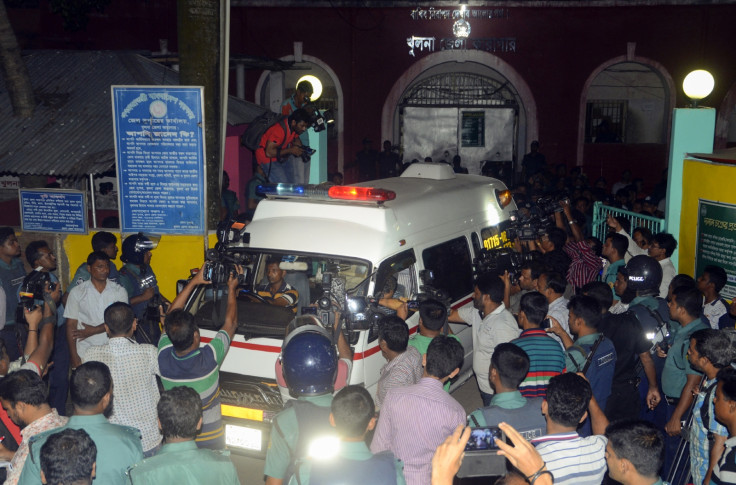 "His family including his wife, two little daughters, six sisters and several other relatives came to meet him for the last time just hours before the execution," the official said. His body was sent to his village in the neighbouring town of Mollarhat in an ambulance under very tight security.
The July attack has shaken the image of Bangladesh as a moderate Muslim nation. Since then, at least 40 suspected extremists including JMB's new leader Tamim Chowdhury, a Canadian citizen of Bangladesh descent, believed to be the mastermind of the cafe massacre, have been killed in police encounters.
The country's courts have also fast-tracked the trial of other Islamist extremists.