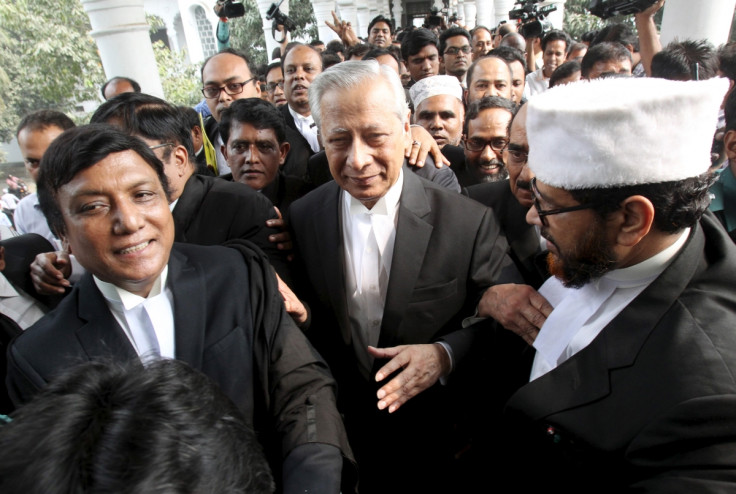 Bangladesh briefly shut down internet and mobile chat services after the country's top court upheld the death sentences of two opposition leaders. The services were restored after a 90-minute blackout.
Dhaka authorities say they intended to block communication services such as Facebook, WhatsApp and Viber but not all internet access. The internet blackout was a "misunderstanding", they admitted.
"I am directed to instruct you to stop the Facebook, Viber and WhatsApp services in your network with immediate effect until further notice," read a notice sent to Bangladeshi telecom operators by government authorities. The government said it imposed the temporary ban on chat applications due to "security reasons".
Internet access was blocked between 1.00pm and 2.30pm local time, users say. "But there was no directive to shut down the internet. The internet could have been shut down as part of a process to ensure that these apps cannot be used in Bangladesh," Shahjahan Mahmood, chairman of telecom regulator Bangladesh Telecommunication Regulatory Commission (BTRC), told Bangladesh's bdnews24.com. "We restored internet soon after we realised the mistake."
The move came after the Supreme Court upheld the death sentences of Salauddin Quader Chowdhury and Ali Hasan Mohammed Mujahid, rejecting their clemency pleas. The duo, convicted of war crimes during the 1971 independence war against Pakistan, was given the death penalty by the International Crimes Tribunal. While Mujahid belongs to the Jamaat-e-Islami Party, Chowdhury is a member of the Bangladesh Nationalist Party
"This was a very right and proper decision. Justice has been done," Attorney General Mahbubey Alam said after the court pronounced the verdict.
The special crimes tribunal, a domestic court, has so far found 24 people of guilty of charges including genocide and rape during the war. Most of the convicts belong to Bangladesh's largest Islamist group which aided the Pakistani military in 1971.
The party has called for a nationwide strike on Thursday, 19 November in protest against the court's decision. Earlier court rulings have led to serious bloodshed in Bangladesh, caused by clashes between Islamist supporters and security personnel.