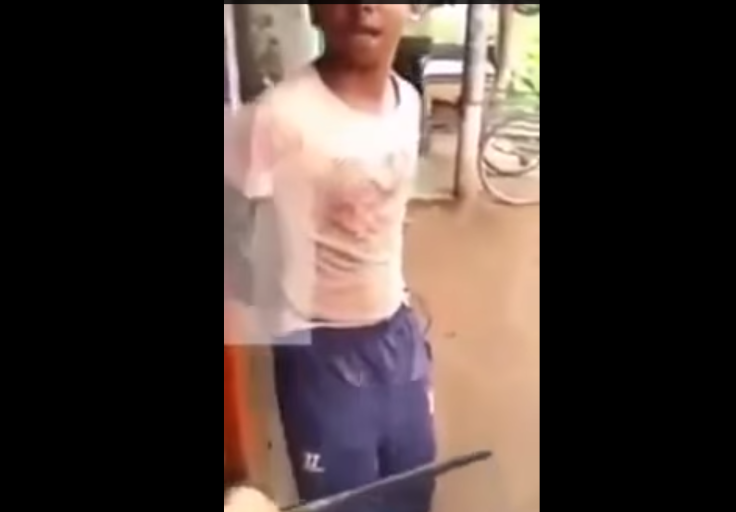 Courts in Bangladesh have sentenced six men to death for torturing and killing two young boys in separate incidents earlier this year. In the first case in the northeastern city of Sylhet, Samiul Islam Rajon, 13, was tied to a pole and brutally beaten by sticks in an incident that provoked national outrage, after video footage of the attack went viral.
An autopsy found 64 separate injuries had been inflicted on the teenager and that he died of brain haemorrhage, according to AFP. In the 28-minute video which was posted on one of the suspects' Facebook pages, Rajon can be seen screaming for help and begging for his life while the killers laughed and jeered at him. It is thought that the youngster was tortured for four hours before collapsing.
The main suspect in the gruesome murder, Kamrul Islam, fled to Saudi Arabia, a day after the attack. However, he was eventually arrested and extradited after outraged members of the country's large Bangladeshi expatriate community tipped off Saudi police.
Islam received the death penalty on Sunday, 8 November, along with three of his friends, with one of them sentenced in absentia after going on the run. Another six accused people received jail sentences ranging from one year to life in prison, Islam's lawyer told AFP.
In the second case in the southwestern city of Khulna, a car mechanic and his assistant received the death penalty on Sunday for using an air compressor to torture and kill a 13-year-old former employee who had recently quit.
The employer Mohammad Sharif flew into a rage after the young boy Rakib Hawlader decided to move to another workshop after he was offered a job. During the attack, Sharif inserted the compressor tube into Hawlader's rectum and pumped air which tore apart his intestines and burst his lungs.
"The Metropolitan Sessions Court sentenced Sharif and his assistant Mohammad Mintu to death for the murder of Rakib," prosecutor Sultana Rahman told AFP.