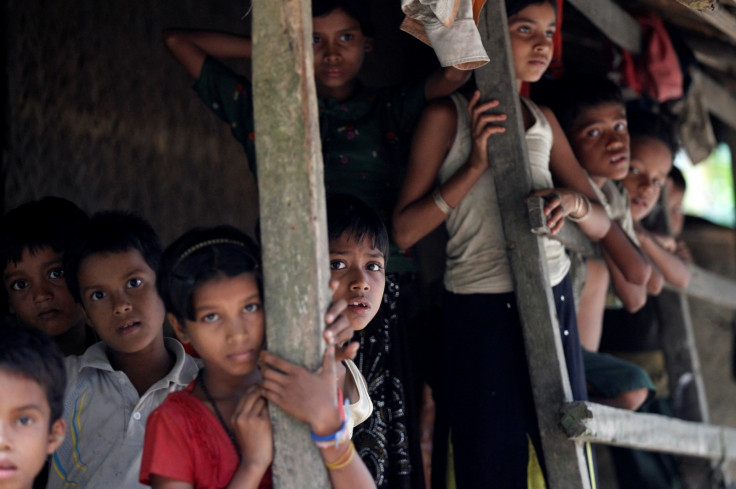 Hundreds of Rohingya minority Muslims are fleeing Myanmar to escape a military crackdown, forcing neighbour Bangladesh to step up patrols along the border. With Bangladesh forces repeatedly pushing the Rohingyas back, additional reinforcements have also been drafted in to deal with the influx.
Three special military units have been deployed by Dhaka to the frontier to stop the fleeing Muslims, local reports suggest. In addition, the government has also launched a special programme to raise awareness among residents in the border areas warning about the inbound Rohingyas. Many evacuees were attempting to flee by crossing the Naf river, which wedges the two countries.
"One or two Rohingyas always try to enter Bangladesh. But this (Tuesday's) attempt was the largest after the attack on Myanmar border check post by suspected Rohingya militants," a border security official named Abu Zar Al Jahid told Bangladesh's bdnews24.com.
The violence in the restive Rakhine state, which shares a border with Bangladesh, has been escalating over the past few weeks, with the Myanmar military strengthening its clampdown. Human rights groups say at least 130 Rohingya Muslims have been killed in the latest military campaign – launched as retaliation after an extremist attack on three police outposts in the northern Rakhine State.
The recent spate of violence is the worst since 2012. This is also the first time the fighting has increased in the volatile state since the democratically elected government led by Nobel laureate Aung San Suu Kyi took office earlier this year.
The ethnic Rohingyas, who have allegedly been persecuted over the past few years, are often dubbed as a stateless minority and are branded illegal immigrants in the Buddhist-majority country. Tens of thousands of lives have been lost by overlapping ethnic conflicts, which have been plaguing Myanmar since its independence from Britain in 1948.