Bank of England fueling house price rises and making UK wealth inequality worse says S&P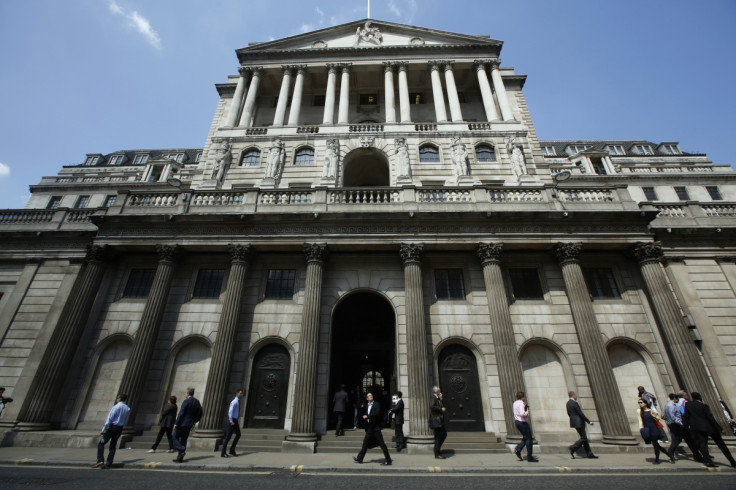 Bank of England policymakers are inflating house prices by holding interest rates down at historic lows and will worsen the widening wealth inequality in the UK as younger generations struggle to get onto the property ladder, while those who are older and already on it grow richer.
That is according to a report by the credit rating agency Standard & Poor's (S&P). In the report, S&P economists say the central bank's gilt-buying £375bn ($546bn, €485bn) quantitative easing programme helped the UK economy recover from the financial crash. But it also fuelled a rise in financial asset prices as investors poured money into stocks, driving up prices and making the rich richer. Before the crisis, the wealthiest 1% of UK households owned about a third of total wealth in the form of stocks, said S&P. After the crisis they owned more than a half.
Maintaining the base rate at 0.5%, an all-time low, has kept mortgage credit pumping, fuelling housing demand and putting extra burden on the supply shortage, particularly in London and the south east of England. The ONS says the average house price in the UK rose 7.7% over the year to November 2015, reaching £288,000. In London the average rose 9.8% to £537,000. Rapid price rises are locking many young aspiring homeowners out of the property market because they cannot afford a deposit or secure a mortgage large enough. The government has a number of schemes to support first-time buyers, including Help to Buy, starter homes and shared ownership.
"Low interest rates and QE helped lessen the negative impact of the crisis on aggregate housing wealth, the most widely held form of assets, especially in middle and low-income groups," said Jean-Michel Six, S&P's chief economist for EMEA. "But in conjunction with the tight housing market, it is
now also one of the drivers behind the widening wealth and income gap between younger and older generations and between those on the housing ladder and those not on it.
"Younger low and middle-income households [would-be first-time buyers] are the ones affected most. As buying a home becomes ever more expensive, they are increasingly forced to rent, spending a large share of their income on accommodation and unable to save to buy a home or otherwise accumulate wealth. It also contributes to an even higher income inequality when accounting for housing costs. In fact, while income inequality fell slightly immediately after the crisis and has remained broadly stable since then, inequality when accounting for housing costs is on the rise again."
The Bank of England will gradually raise interest rates again when it believes the British economy is strong enough to cope. It had been expected to do so by the end of 2015, but a number of global economic problems, including a slowdown in China and warnings from the IMF about dangerous debt levels in emerging markets, has caused policymakers to delay hiking rates.
© Copyright IBTimes 2023. All rights reserved.