London property: Parents fear soaring house prices and rents will force their children from city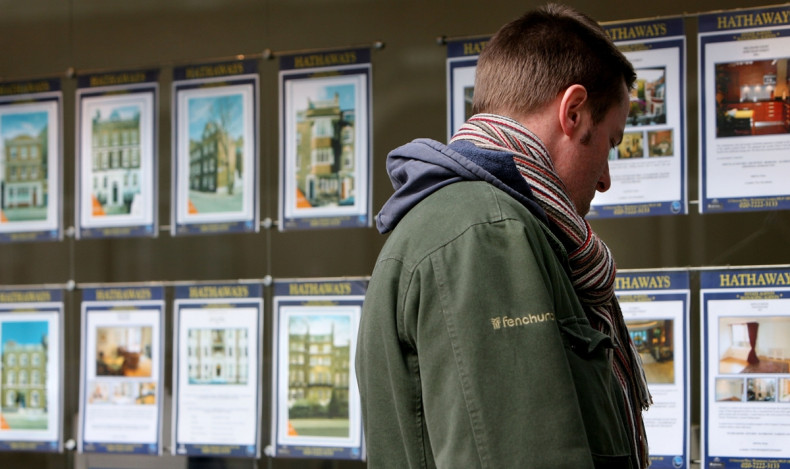 Parents in London are worried the city's spiralling cost of housing will force their children out. A poll by YouGov, commissioned by housing charity Shelter, found 86% of London's parents doubt their children will be able to afford to live in the city in which they were raised.
London's average house price rose by 9.8% in the year to November 2015, says the Office for National Statistics (ONS), reaching £537,000. By comparison, the UK average is £288,000. And the price of new-build properties – popular with first-time buyers – is on average 14% higher than existing homes.
London has the highest median private sector rent in the country at £1,400 a month, says the Valuation Office Agency. For England, the median is £625. A lack of housing supply and a city population heading towards 10 million is driving up house prices and rents, making it harder for young Londoners to get on to the property ladder.
"With rents and house prices in the capital spiralling out of control, it's no wonder that the vast majority of parents fear their children won't be able to afford to live in the area they grew up in," said Campbell Robb, chief executive of Shelter. "The capital's drastic shortage of affordable homes is leaving millions of Londoners stuck in their childhood bedrooms, or in expensive and unstable private renting, with little hope of saving for a home to put down roots in.
"Parents are crying out for the new mayor to give their children the chance of a home they can call their own. It doesn't have to be this way – mayoral candidates must answer their calls, and commit to plans that can build homes Londoners on typical wages can actually afford to rent or buy."
Both leading candidates for the London mayoralty, with the election taking place in May, have made housing a priority policy area. The capital is building around half the level of new homes that it needs to meet demand. Zac Goldsmith, the Conservative candidate, said he would double the city's house building to 50,000 a year and give Londoners first dibs on buying properties built on old public land. Sadiq Khan, Labour's candidate, pledged 50% affordable housing on all developments of brownfield public land and said he is targeting 80,000 new homes a year.
Chancellor George Osborne introduced a London-focused version of his Help to Buy policy, which makes mortgages cheaper and easier to access for first-time buyers. Part of the original scheme is an equity loan from the government, interest-free and worth up to 20% of a property's value as long as it is a new-build and worth under £600,000. But Help to Buy London extends this equity loan to 40% of the value for properties bought in the city because house prices are so high.
Inside London's rents crisis
London is building new homes at half the pace it needs to meet the intensifying housing demand from a growing population set to surge past nine million by 2020.
As a consequence, London's average rent for all property types has soared by over 25% between 2011 and 2015, according to the Valuation Office Agency, reaching £1,400 per month. It will get even higher.
Londoners have been forced into smaller and stranger accommodation, from bedroom sharing to living on boats to property guardianship. Those at the sharpest end are at risk of exploitation: men are offering desperate women "free" rent in exchange for sex.
For the complete series on London's rents crisis by IBTimes UK, check out our Flipboard magazine on the issue that defines the city.