Bankrupt Italian football club Parma is to be put up for sale for a minimum of €20m (£14.4m), an Italian judge has ruled.
The binding offers must be made by 6 May, the club said on Tuesday 21 April.
Parma have had a chequered past. Although the have never won Serie A, they have lifted two Uefa Cups, in 1995 and 1999, the 1993 European Cup Winners' Cup - two defunct competitions - and three Italian Cups in a successful spell between 1992 and 2002.
They were Serie A runners-up in 1997, led by current Real Madrid coach Carlo Ancelotti, and had players such as Gianfranco Zola, Faustino Asprilla and Hernan Crespo.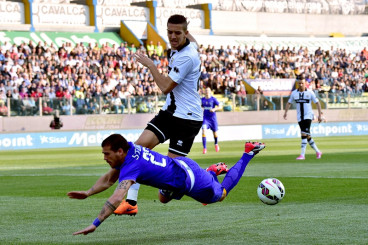 If no valid offers are made by the deadline, four other bidding rounds may be launched, with the minimum price reduced by 25% with each consecutive round, Parma added in a statement on their website.
Parma's players have not been paid all season and have had to do their own laundry and drive the team bus, while games were postponed because the club could not afford stewards or police at their Tardini stadium.
Parma have changed hands twice this season, firstly to a Russian-Cypriot conglomerate and then to the Slovenia-based Mapi group.
Tuesday's decision allows the club's receivers, accountants Angelo Anedda and Alberto Guiotto, to look for a buyer.