As Wyoming becomes the 32<sup>nd state to legalise gay marriage, President Barack Obama has revealed he believes the Constitution means the law must become universal across the States.
Although Obama previously said the definition of marriage should be decided on a local basis, he told a reporter that the US Constitution guarantees the right to same-sex marriage in all states.
In an interview for the 27 October issue of The New Yorker, Obama supported a recent decision by the Supreme Court not to rule on same-sex marriage. He said the silence of the Supreme Court on the taboo subject was the "best Supreme Court decision of [his] career".
Speaking to writer Jeffrey Toobin, Obama said that he now believes the constitution requires that all states allow same-sex marriage, even though his administration is yet to make the argument before the Supreme Court.
"Ultimately, I think the Equal Protection Clause does guarantee same-sex marriage in all 50 states," he said.
"But, as you know, courts have always been strategic. There have been times where the stars were aligned and the Court, like a thunderbolt, issues a ruling like Brown v Board of Education, but that's pretty rare. And, given the direction of society, for the Court to have allowed the process to play out the way it has may make the shift less controversial and more lasting."
This is a change in position from when he first announced he supported gay marriage in a May 2012 interview with ABC News. In that interview he said he was no longer opposed to gay marriage but did not believe that the definition of marriage is a federal issue.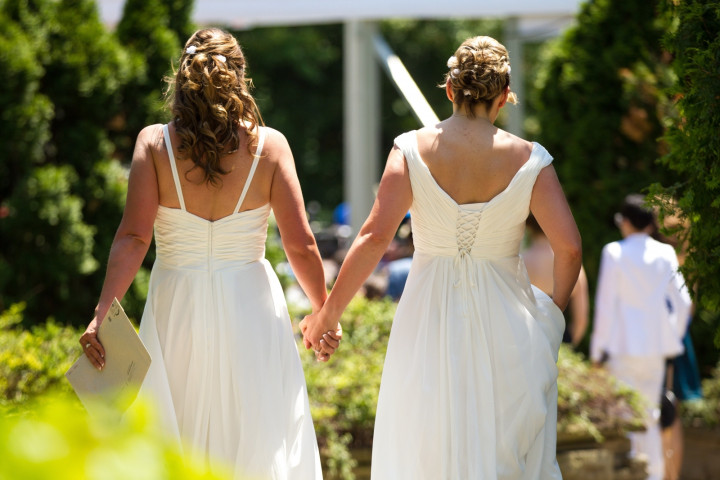 The definitive Supreme Court moment
A number of conservatives derided the Supreme Court's decision to remain silent on the issue this month.
"Unfortunately, by failing to take up these marriage cases, the High Court will allow rogue lower court judges who have ignored history and true legal precedent to silence the elected representatives of the people and the voice of the people themselves by overturning state provisions on marriage," said Family Research Council president Tony Perkins, the Christian Post reports.
Same-sex marriage arrived in Wyoming officially on Wednesday 22 October. The traditionally conservative western mountain state has been a major player in the gay rights movement in America since the murder of a gay student in 1998, the backlash of which helped sparked the fight against homophobia.
Gay couples in Wyoming have been able to apple for marriage licenses since Tuesday.
More than 30 states, including Arizona and Alaska, now recognise same-sex unions in changes triggered by a US Supreme Court decision on 6 October that refused to hear appeals from states that wanted to defend gay marriage bans.